Underground Water Meter Access from CUBIS Systems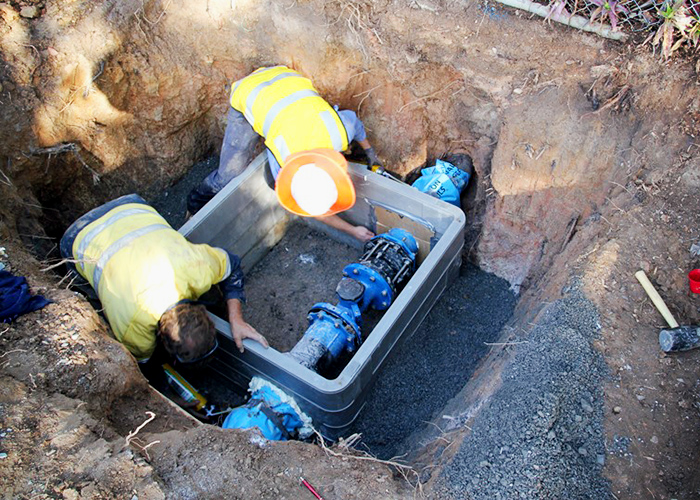 This underground water meter access solution required by the Sleeman Sports Centre in Queensland was provided by CUBIS Systems. The project comprised a water meter installation for the centre's existing water infrastructure.
Challenges the CUBIS Systems team faced when embarking on this project included accommodating the existing infrastructure, the restricted installation timeframe, and the need for a minimum class B load rating. The solution chosen was none other than the STAKKAbox™ ULTIMA Connect pit system. It met the required load rating and offers a lightweight modular structure with excellent onsite modification capabilities. The installation of the access pit only took one day, including building around the existing 150mm water pipe buried at approximately 1300mm below ground.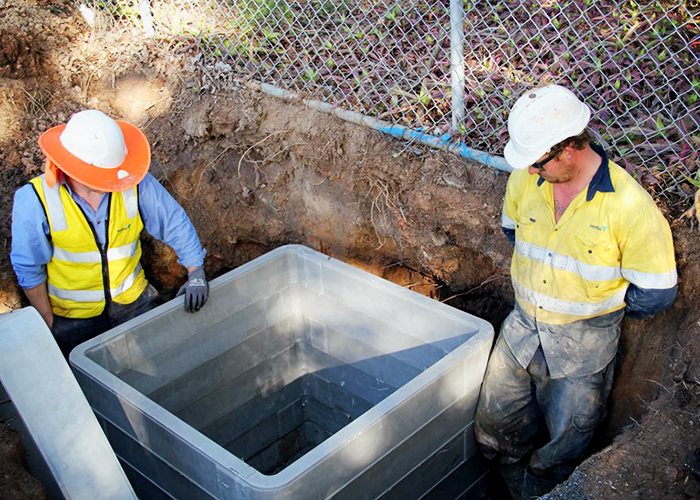 The versatility of STAKKAbox™ from CUBIS Systems allowed the ULTIMA Connect pit to be built around and over the existing pipework. Added to this, standard battery-powered handheld tools were all that was required, eliminating the need for special tools or particularly trained builders. This resulted in reduced time and costs associated with the construction, staying within the installation timeframe, and a very satisfied client.
Find out more about underground meter access solutions from CUBIS Systems by visiting www.cubis-systems.com today.