Glazed Porcelain Pool Installation Using LATICRETE
We are beyond excited to finally share this completed pool project with you! Late last year, Shane Anderson, LATICRETE Technical Sales Rep., shared the beginning of this project, 'Bliss Homes Pool Project' from Bliss Homes at their job site on the Sunshine Coast, Hinterlands, Queensland. The team have completed the 290m² Portabella glazed porcelain pool, installed using a range of LATICRETE materials. We can't wait to see this pool filled with water!
Products used:
3701 Fortified Mortar Bed is a polymer fortified blend of carefully selected polymers, Portland cement, and graded aggregates. 3701 Fortified Mortar Bed does not require the use of latex admix, you only need to add water to produce thick bed mortar with exceptional strength.
LATAPOXY® Moisture Shield is a 2 component, roller applied epoxy coating specifically designed to reduce moisture vapour emissions in concrete and other substrates.
HYDRO BAN® is a thin, load-bearing waterproofing/crack isolation membrane that DOES NOT require the use of fabric in the field, coves, or corners. HYDRO BAN is a single component self-curing liquid rubber polymer that forms a flexible, seamless waterproofing membrane that bonds directly to a wide variety of substrates.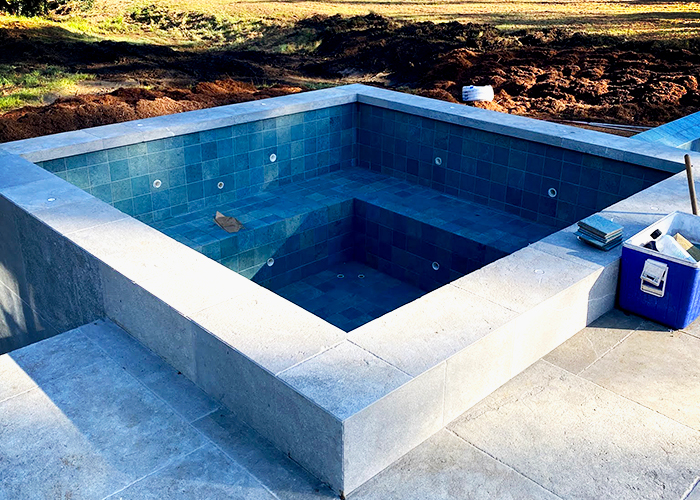 254 is the ultimate one-step, polymer fortified, thin-set adhesive for interior and exterior installation of ceramic tile, reduced thickness porcelain, stone, quarry tile, pavers, and brick. 254, designed to just mix with water, has a long open time with unsurpassed adhesion and workability.
SPECTRALOCK® PRO Premium Grout* is a high-performance epoxy grout that offers colour uniformity, durability, and stain resistance with extraordinary ease of use.
LATASIL™ is a high performance, one component, neutral cure, 100% silicone sealant designed for ceramic tile and stone applications.
Check out our Pool, Spa and Fountain Tiling Systems brochure which includes a 10, 15, and 25-year Residential Swimming Pool System Warranty. For more information on LATICRETE tile and stone installation systems and warranties, contact your LATICRETE Technical Sales Rep.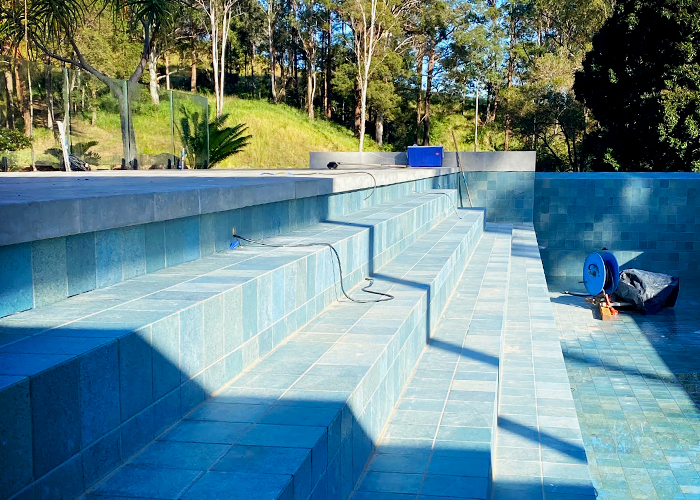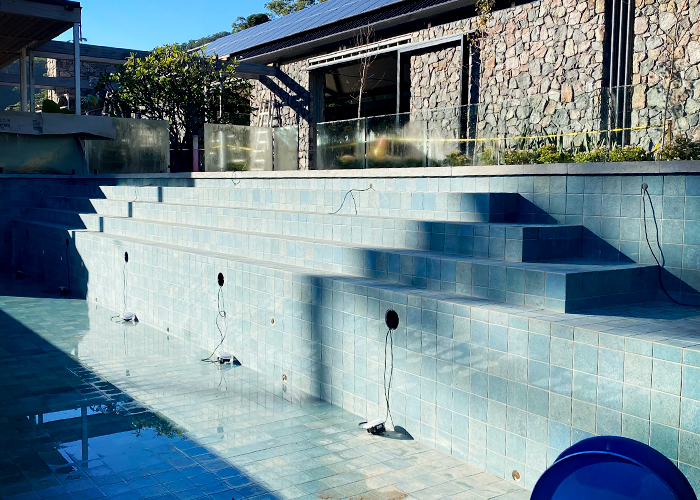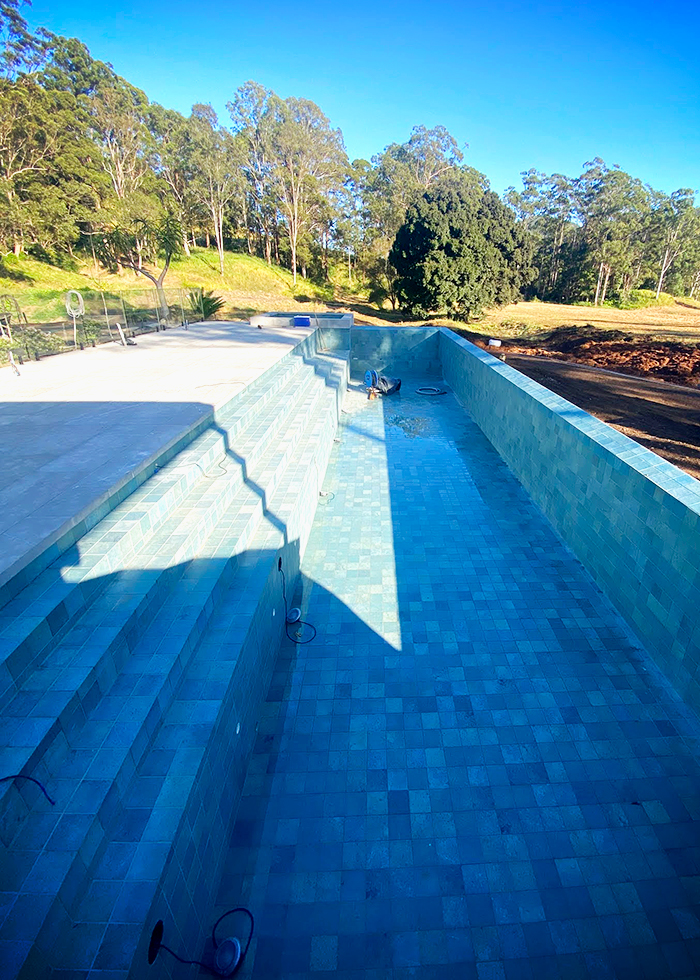 *United States Invention Patent No.: 6881768 (and other Patents).
1800 331 012
29 Telford Street, Virginia, Qld, 4014