Sturdy, reliable and aesthetically pleasing - all at the click of a button - the 1550 Jellybean awning from Rolletna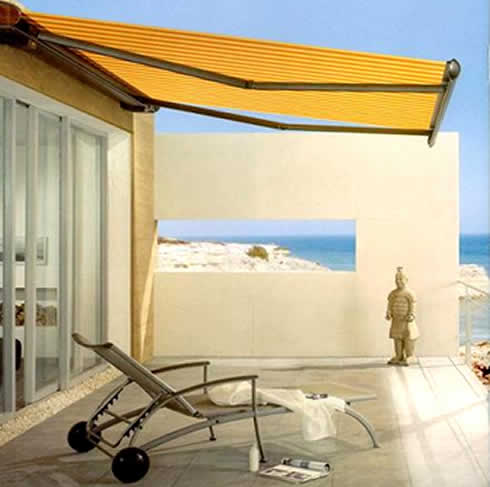 It's got to be everything you've ever wanted.
Please let us introduce you to the 1550 Jellybean awning created in conjunction with distinguished designers and endowed with proved technology and sturdiness. With its super strong round steel torque bar the 50mm diameter eliminates even the slightest chance of a bow or twist. Adding to such strength and durability are the pleasingly aesthetic oval arms.
New and improved gas-prisimed pistons mean that the unit may be extended and still retain its taunt nature, while the elegantly sturdy front profile consisting of aluminium contains a slot accepting a valance. What's more, the strong proven roller (85mm diameter) combines with the smoothly finished coverboard to give the unit the appearance of a cassette awning which rolls up at the angle of perfection.
The 1550 Jellybean awning is the answer to your long awaited search. Please visit our showroom today and see for yourself.