Elite panel glides for windows and room dividers from Rolletna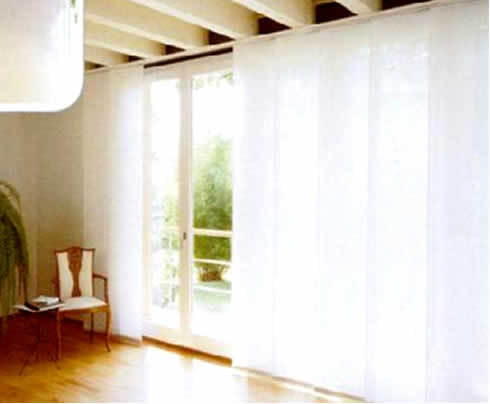 The grass doesn't have to be greener on the other side, when you order our elite panel glides to grace your interior. Differentiated from other window furnishings by movement, our unique panel glides are appropriate for floor to ceiling applications and can cover extensive surface areas of glass.
With our overlapping panels that reduce gaps in fabric, you can now substantially decrease the amount of light entering your bedroom. A control wand gracefully glides the panel across ensuring ease of use; requiring less time for adjustment, and more time helping you enjoy what you love best - sleeping in on a Sunday morning.
What more could you ask for then Versatility of interior adaptations that range from feature walls to room dividers, and combine to give you the essentials in luxury living - both decoration and functionality.