Fast forward to the future of window furnishings - invest in single or duo system Rollasmart Roller Blinds from Rolletna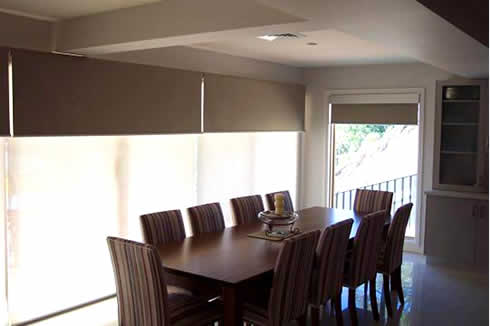 Rollasmart's exclusive roller blinds form an integral part in the future evolution of window furnishings. Simplicity, style, ease of operation, and aesthetically modernistic appearances, and are just some of the reasons increasing numbers of Australians are furnishings their homes with Rollasmarts.
With our duo system roller blinds, we now have solutions that give homeowners the sun protection and visibility during daytime in combination with the privacy of the night hours that they've always desired. Duo brackets are neatly fitted by our meticulous installers inside of a windowsill, or alternatively on the face of the window. This ingenious internal system guarantees optimal working and living comfort whilst only adding to the outstanding aesthetic qualities of modern window furnishings.
If you are looking for a porthole into the future, why not try our Rollasmart Roller.