Freestanding Goods Hoist Hefty Capacity from Southwell Lifts Hoists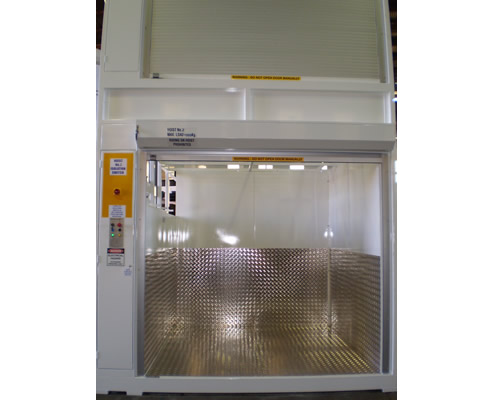 Southwell Lifts Hoists have supplied two freestanding Goods Hoists to the recently expanded Kennards, Klemzig, South Australia site.
Self Storage owners prefer the Freestanding Goods Hoist with the platform size of 2.4M x 2.4M which is an ideal size for customers to manoeuvring large goods during storage.
These freestanding Goods Hoists have a hefty capacity of 1.5T and three walls on the platform with a feature of aluminium chequer plate (as pictured here) which stop goods from being placed against the shaft walls and eliminates both the goods on the platform and the hoist walls and roof from any damage
Southwell Goods Hoists are 100% Australian made and owned and meets all statutory requirements.