Exterior Vinyl Cladding Duratuff from Austech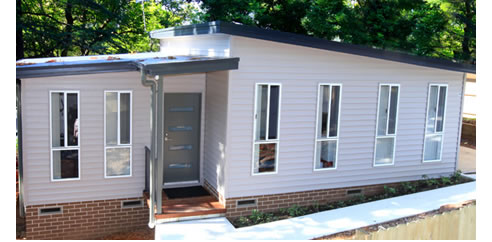 Duratuff Select Vinyl Wall Cladding from Austech
will keep its Colour in the Australian Sun
Houses in Australia face some of the most severe weather conditions in the world, from huge tropical cyclones to extreme UV from the sun. Traditional painted houses will find their colour degrades with time, but Duratuff Select Vinyl Wall Cladding has been designed to maintain its rich colour.
The reason colours deteriorate in the sun is that the chemicals that create colours are broken down by the ultraviolet light in sunshine.
Dura Technology offers colour preservation through the most advanced colour retention technology available.
Duratuff Select uses a multilayer system to retain colour. All Vinyl Cladding is coated in Kynar, which gives it superior colour retention and increases stain resistance, increasing the life of cladding.
The multi layers also includes a rich colour layer that is designed to minimize UV penetration and maximize long term colour retention, even in the most harsh Australian conditions.
Exterior Vinyl Cladding has been tested all over the world and has proven that it can withstand extremes anywhere, including extreme UV desert conditions.
Duratuff Select Vinyl Wall Cladding is available in 13 colours. Duratuff Select holds its colour and never needing painting or sealing, making it perfect for hard to maintain areas.
Austech is so confident in the Duratuff Select Vinyl Cladding range that it offers a full lifetime colour protection warranty on all Vinyl Cladding.