Hand Forged Mild Steel Sculpture from ARTPark Australia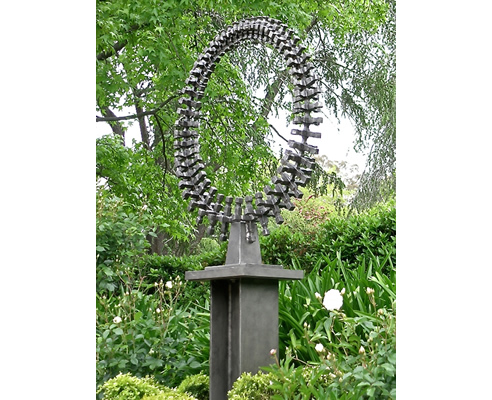 Sculpture mild steel
This bold statement will suit any outdoor or indoor space boosting size, style and a unique look. Vertebrae 2 by artist W.M constructed in hand forged mild steel then powder coated for a stunning aesthetic.
ARTPark Australia can offer the architect/designer or home owner the opportunity to consider a vast range of sculptural works by living Australian artists.
Encompassing internal smaller scale works to large scale works, suitable for commercial or public placement, ARTPark Australia has a form to suit!
In most cases you can then trial particular works in your home /office, with no obligation, to ensure the right choice (conditions apply).