Composite Wood Decking Over a Concrete Patio from Futurewood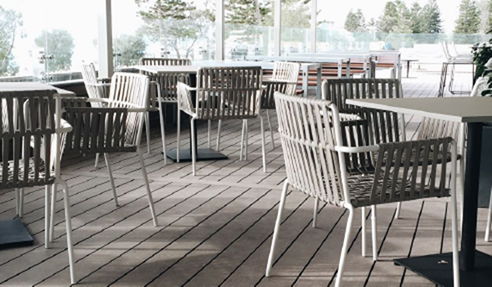 With the growing demand for outdoor entertaining areas, the requirements for concrete patios have become easier and more cost-efficient than ever. Instead of going for costly repairs or complete demolition of a old concrete patio, property owners can now opt to install wood composite decking over the concrete slab to gain better sustainability and aesthetic elegance for the whole structure. While wood decking has been, traditionally, the most favoured choice in decking installations in the last few decades, the introduction of alternative materials such as Futurewood's CleverDeck composite decking has provided a new and innovative solution. These composites are not only economical and proven to be highly durable, but also offers low maintenance and complete flexibility.
Futurewood's CleverDeck Composite Decking
When choosing composite decking products, it pays to pick a decking solution based on suitability as well as proven quality and added value. Boasting greater environmental sustainability, cost-efficiency, low maintenance, flexibility, and value for money Futurewood's CleverDeck composite decking provides one of the best solutions for concrete patio decking applications.
Best Practices, Essential Guidelines
Anyone with basic technical knowledge can install Futurewood's CleverDeck composite decking solution. Diligently follow the provided installation procedures to prevent re-installation, damage and unnecessary losses. Building a composite wood deck over the concrete patio also requires one to observe the following: