Glass Apartment Balustrades - the Vantage Suite from Axiom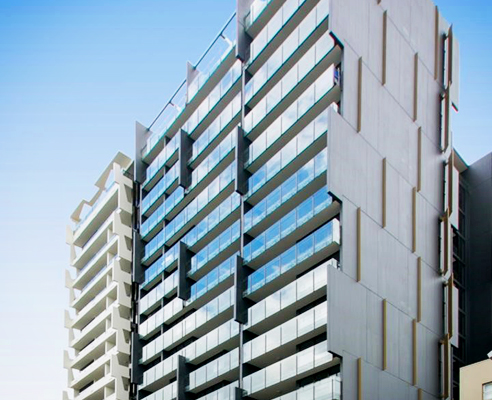 Opera Apartments
Project Address: 47 Cordelia St, South Brisbane QLD.
Builder: Hutchinson Builders.
Architects: Paul Fairweather & Tony Jemmott.
CinemaScopic views of the city or parklands, Opera Apartments have been designed to maximise natural light and bring the outside in. Glass walls and modern, spacious living areas feature in one, two and three-bedroom apartments, making Opera a sought after residential address in South Brisbane.
Together with the balustrade contractor and Hutchinson, Axiom was able to create the striking facade as required by the design intent. With the design and engineering capacity at Axiom we put forward the Vantage Suite with the handrail offset at varying heights.