Motorised Exterior Roller Blinds for Properties in New South Wales from Blinds by Peter Meyer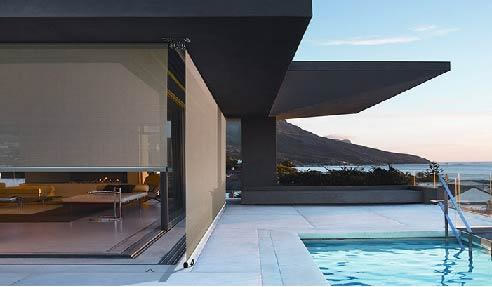 Blinds by Peter Meyer's motorised exterior roller blinds are the perfect balance of refined aesthetics and optimum functionality. Proudly Australian, the New South Wales-based company has specialised in the design, production and distribution of cutting-edge window furnishings for 30 years and counting. Committed to world-class quality, Blinds by Peter Meyer takes pride in their carefully curated catalogue for the building and design industries.
Motorised Exterior Roller Blinds for New South Wales
Climate change continues to pose a global threat, and Australia is no exception. According to the Sydney Observatory, summer heat records in New South Wales were smashed just this year. Sydney experienced its hottest January ever, with a record nine days of 35°C temperatures and over. The situation up in Moree was four times worse: a record 36 days straight of at least 35°C temperatures, which is twice as long as the previous record in 1981.
As a homegrown company in the region, Blinds by Peter Meyer aims to provide innovative solutions to the residents and commercial proprietors in New South Wales. Exterior roller blinds are in high demand for providing a high visual appeal, sustainability and performance in combatting such extreme temperatures. Hence, Blinds by Peter Meyer ensures the demands are addressed with no less than the finest quality and outstanding service.