Aluminium Building Products at FRONT 2019 from DECO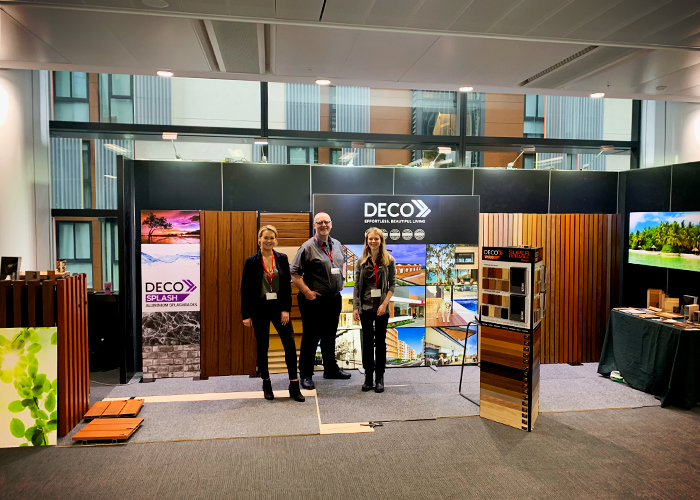 Australia's aluminium building product experts, DECO were proud to exhibit at FRONT 2019. The exhibition is a reinvention of typical B2B events with the motto "Innovation Through Connection." It features companies from the commercial, hospitality, educational, healthcare sectors, and more. FRONT promises no distractions with purpose-designed meeting spaces for manufacturers, suppliers, and specifiers with emphasis on long-term relationships and knowledge-sharing.
DECO were proud to be a part of the event hosted in the heart of design-orientated Barangaroo. The Sydney company specialise in photo imaging (sublimation) technology for architectural, design, and building. Their comprehensive range includes cladding, battens, decking, fencing, splashbacks, signage, and decorative surface finishes. For more information regarding Aluminium Building Products at FRONT 2019 from DECO, visit www.decorativeimaging.com.au.