Epoxy Training at Macquarie Fields TAFE with LATICRETE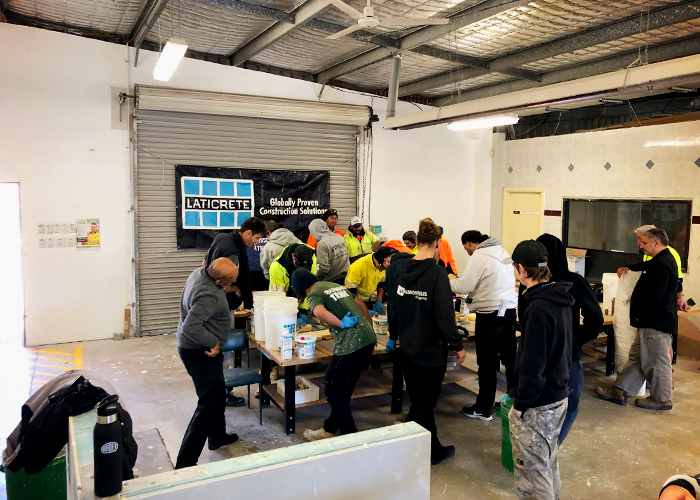 LATICRETE Technical Sales Rep, Glenn Mannix, was at Macquarie Fields TAFE facilitating training to 3rd year students using SPECTRALOCK® PRO Premium Grout*. The students were devoted to their craft both in the classroom and with hands-on training, well done guys!
SPECTRALOCK PRO Premium Grout is an epoxy grout designed for use on ceramic tile, glass tile and stone applications, both in residential and commercial. Great for re-grouting both interior and exterior on floors and walls. SPECTRALOCK PRO Premium Grout is perfect for swimming pools, fountains and other wet area applications.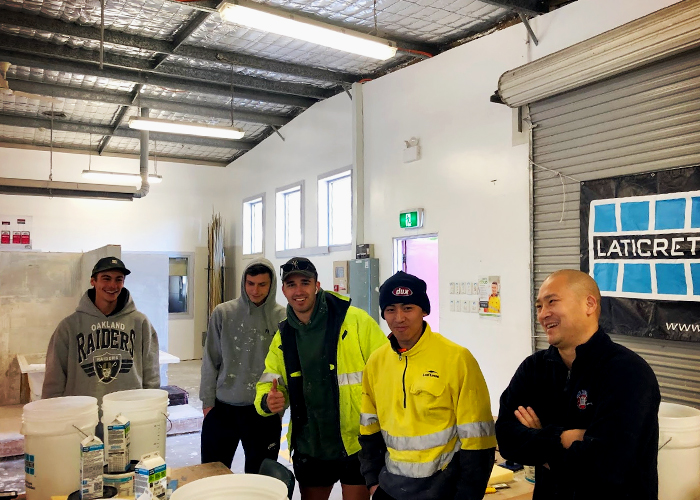 At LATICRETE we are committed to training and classes that discuss commercial, residential, industrial tile and stone installation practices and industry standards. Our training utilises both classroom and hands-on product demonstrations.
Contact us to arrange a training for your team, a demo, FREE samples or for technical support, call or email.
*United States Invention Patent No.: 6881768 (and other Patents).