Dickson Custom Blinds and Awnings from Nolan Group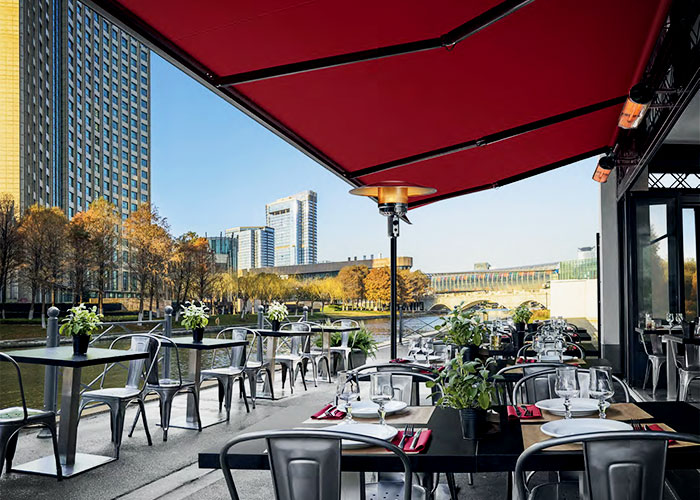 The Nolan Group recognise the blind and awning industry is seasonal which creates countless challenged in business efficiencies. A majority of activity falls in the warmer spring and summer seasons, leaving the colder months quite dormant.
Awning re-cover, change your awning fabric without having to replace the whole structure.
To help iron out the traditional peaks and troughs, we believe a solution is to encourage your previous customers to consider a re-skin of their blind or awning; Which, after a few years are generally showing signs of aging. The concept is to keep the industry active all year round, removing the downtime created over Winter. Customers can have their system re-skinned in preparation for summer without the pressure of the busy season.
In collaboration with the Dickson team, the Nolan Group are pleased to offer a series of promotional templates which allow our customers to undertake this strategy with minimal effort. If this program sounds like something of interest to your business, we would welcome an opportunity to present the program available to you.
Visit www.nolans.com.au today.