Pipe Lagging for High-Risk Industry from Bellis Australia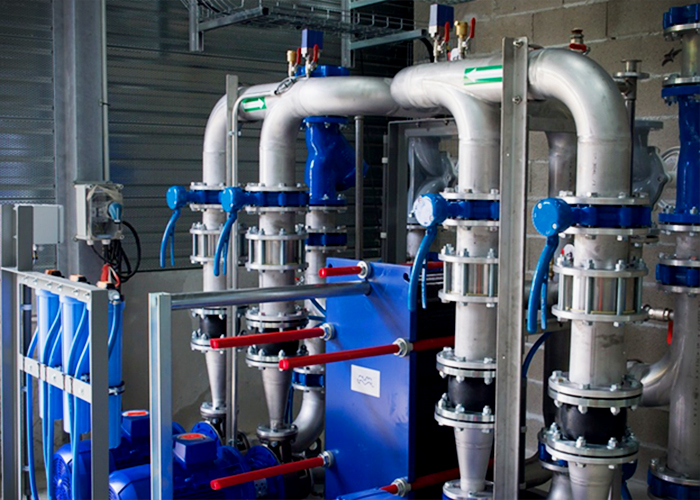 Bellis Australia is the best place to find an innovative pipe lagging supply for high-risk industry applications. Renowned and respected in this field, their pipe lagging products are sourced only from leading international manufacturers who utilise the finest quality, light, sustainable, and long-lasting raw materials such as natural stones and aerogels. Having been utilised for a range of industrial projects across the country, most of Bellis' supplies are proven to effectively insulate pipes that are at risk of thermal stress due to extreme temperature conditions.
Pipe Lagging Supply from Bellis
Thermobreak Pipe Section
Thermobreak pipe lagging solution is based on preformed closed-cell polyolefin foam that is factory bonded to reinforced aluminium foil. It is known for its low thermal conductivity with almost zero permeability, which ensures optimum energy-saving performance. Thermobreak is also tested and certified for its fire performance, smoke density, and toxicity. Nothing to worry about the installation; light and easy to carry, you can easily connect them to pipeworks with no additional vapour barriers or coatings required.
Pyrogel® XTE and XTF
If you're looking for an ultimately light pipe insulation solution, Pyrogel® is the way to go. Available in two types, XTE and XTF, these pipe lagging materials come in a blanket form made of unique silica aerogel, which is thinner than most of the other insulating products on the market. They are hydrophobic and breathable, hence are effective in protecting pipeworks from CUI (corrosion under insulation).
Cryogel® Z
While Cryogel® Z is also made from aerogel components, they are designed to protect pipes against below-ambient temperature. They can prevent frost heave or moisture buildup, ensuring that your pipework will remain stable and functional despite thermal fluctuations. Light and thin, they can easily fit almost any pipework shapes and designs.
Armaflex Polyethylene Insulation
Based on closed-cell, lightweight, and elastomeric nitrile rubber insulation, Armaflex Polyethylene offers reliable protection against condensation, ensuring a minimal energy loss. As compared to other insulation, this pipe lagging has a fibre-free and CFC-free structure with an ODP of zero. They are ideal for both hot and cold water services, chilled water lines, and refrigerant pipes. When installed, they act as a vapour barrier, resisting temperature range of -183°C to 105°C.
Get in touch with Bellis to learn more about their pipe lagging supply. Visit www.bellis.com.au today.