Kitchen & Bathroom Makeovers with Paints by Dulux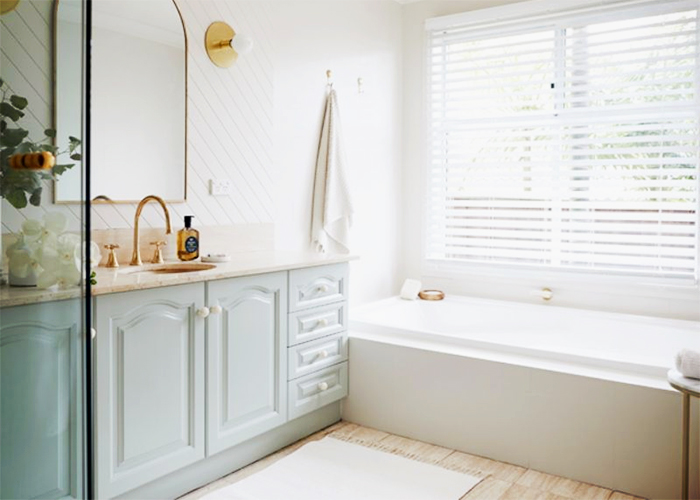 The Kitchen & Bathroom Makeover

Discover how our revolutionary formula is perfect for sprucing-up surfaces in the kitchen, bathroom, and beyond, in this remarkable reno by Three Birds Renovations.

Easy transformations

Three Birds Renovations undertook the challenge to complete a major kitchen and bathroom transformation on a minimal budget. With the power of paint, the team transformed this dated space into a room to revel in with ease.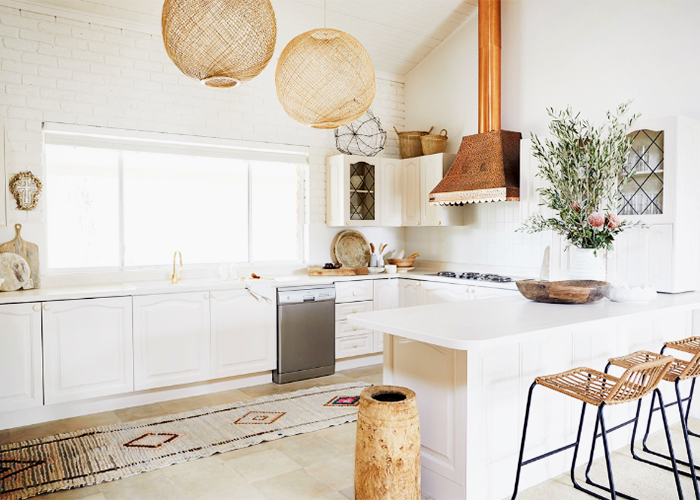 A look into the stunning home
Heavy textures are replaced by warm neutrals and botanical tints in these fresh, light-filled spaces.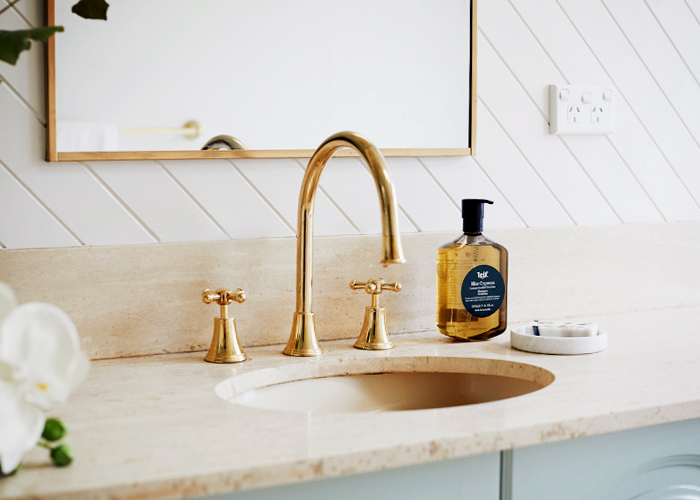 Soak-in the sunshine
Let this calming colour palette inspire you to create your own bathroom oasis.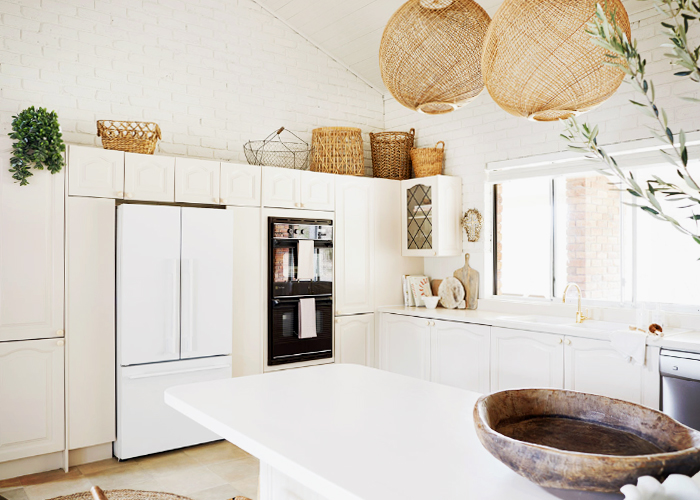 Refreshing your space
A new curved mirror invites natural light to linger, while cool green cabinetry enhances existing travertine tiles.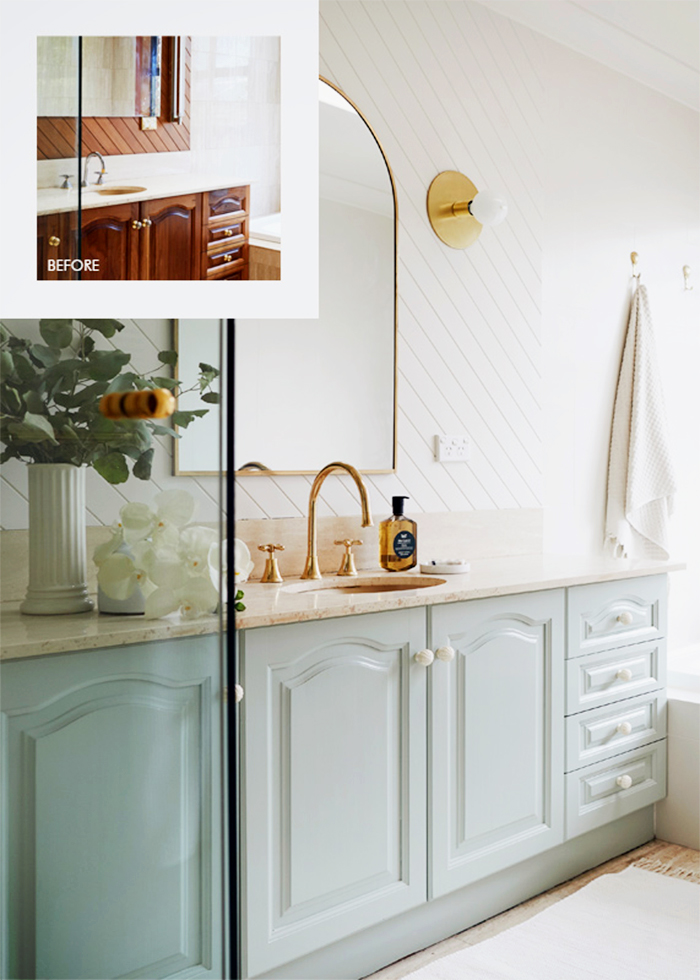 A glimpse of gold
Taking cues from existing tapware, the room features golden towel hooks, sconces and accessories.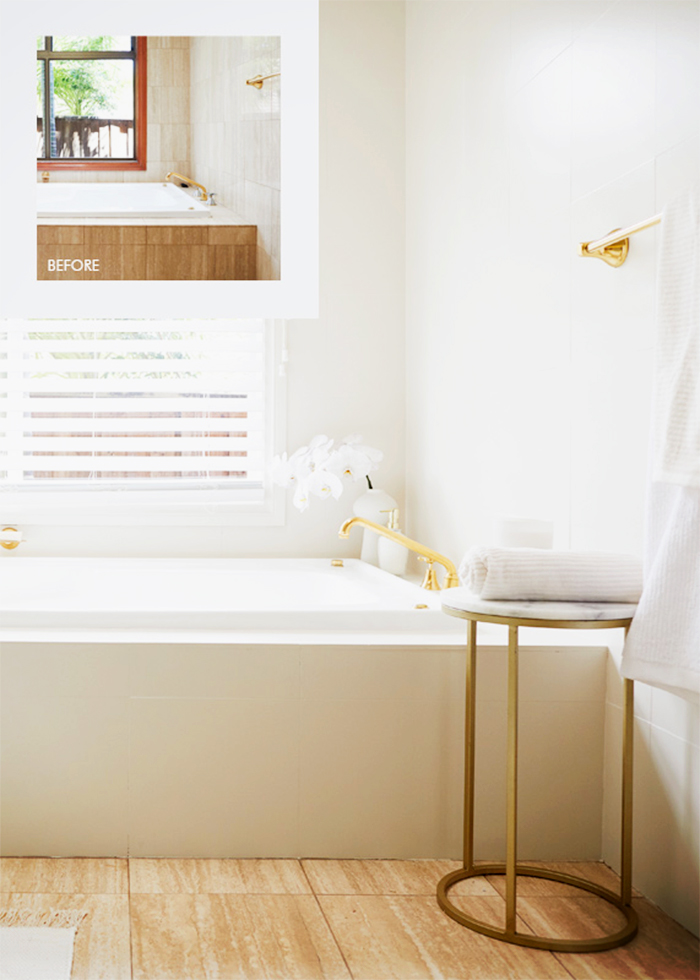 A coastal kitchen
A space once filled with 'too-much timber' now invites family-members to stay awhile.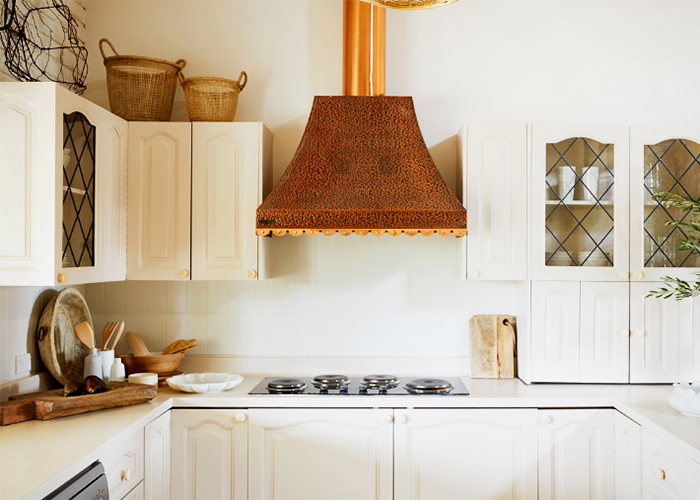 Home sweet home
The team at Three Birds Renovations wanted to create a modern yet lived-in feel, choosing a warm, chalky palette for the tiles and cabinetry.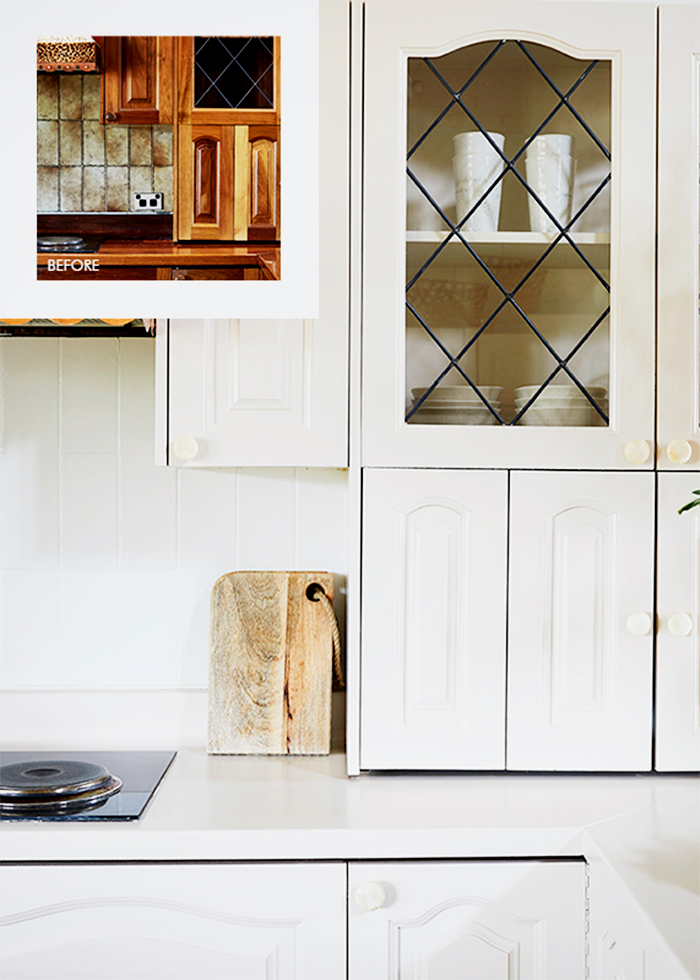 Decadent details
Special features, like this white sink, elevate the room and establish a theme throughout the home.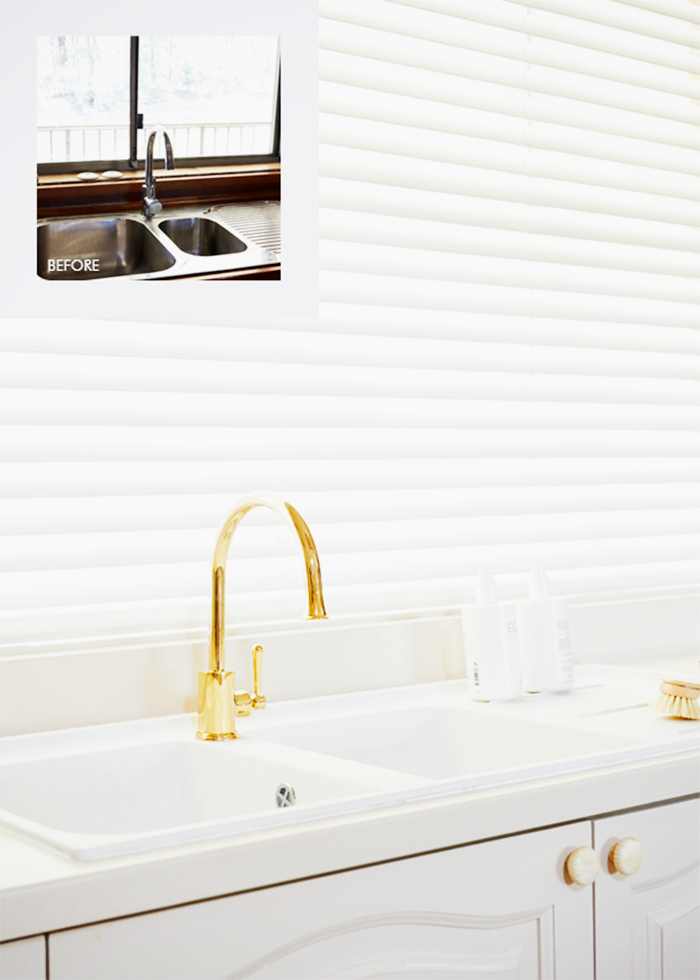 This transformation is achieved with paint; "...it's the Dulux Reno Range, it's on all of the surfaces, it's on the cabinet, the benchtop, the tiles, it's everywhere," says Erin of Three Birds Renovations.
How to achieve the look
Refreshing your space has never been easier with the Dulux Renovation Range as it requires no primer on most surfaces and is easy to apply.
Dulux Renovation Range Tiles & Benchtops is the smart way to rejuvenate laminate benchtops, and ceramic plus glass tiles, both new and previously painted.
Dulux Renovation Range Cabinet Doors provides the smart way to rejuvenate your cabinet doors and can be applied to laminate, melamine and wooden doors.
View the Range
Browse all the products from the Dulux Renovation Range and find what you need to get started. Worth doing, worth Dulux.