Hurford Organic Timber Decking from Hazelwood & Hill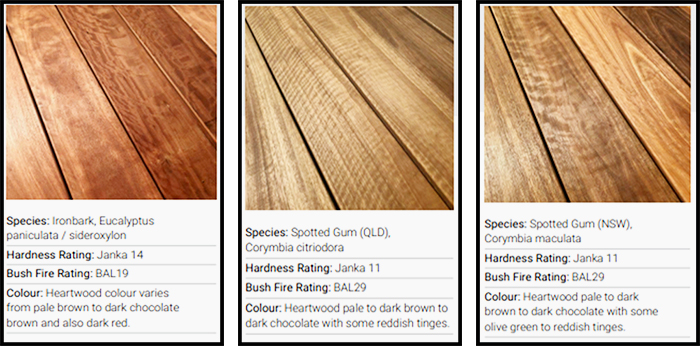 Hazelwood & Hill now offer the Hurford's organic decking range which is free of sapwood, eliminates the application of chemical treatment, and provides a safe, healthy, plus non-toxic decking option.
Chemical treating of decking focuses on protecting the sapwood portion of the timber board from insect attack and fungal decay. It is not possible to effectively treat heartwood, as heartwood cells contain special tannins, oils, resins, and other extractives that prevent the uptake of wood preservative chemicals.
Hurford's have spent the time to grade out timber boards that contain sapwood so no chemical treatment is required. The timber species selected for Hurford's organic decking range all have the highest natural durability rating of Class 1 above ground, so you can be sure your decking is going to last a long time.
Species: Ironbark, Spotted Gum (QLD), and Spotted Gum (NSW).
Sizes: 136mm x 22mm.

For further information, please direct all your enquiries to our sales team via hazelwoodhill.com.au.