Repurposed Hardwood Lining Board from Hazelwood & Hill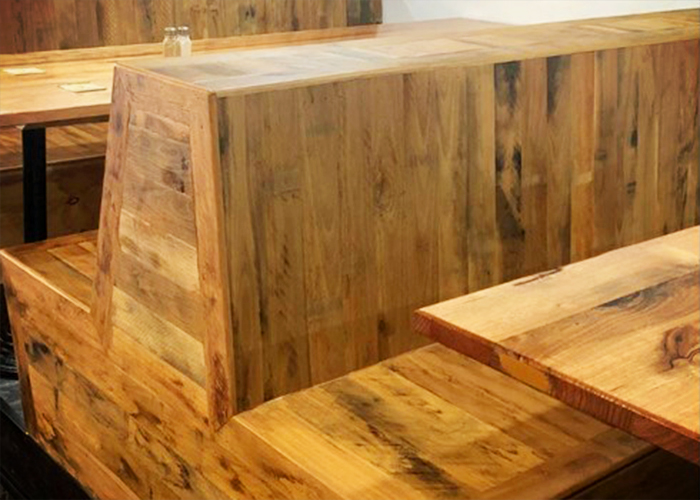 Hazelwood & Hill Offer "Barnwall" - Repurposed Hardwood Lining by Hurford's
Hazelwood & Hall now offer Barnwall repurposed hardwood lining by Hurford's, which is a natural timber wall lining that has been repurposed from ageing, disused hardwood that was once destined to be forgotten.
Species: Mixed Australian hardwoods.
Size: 83mm x 12mm.
Length: Random 450mm to 3000mm.
Profile: T&G, Square Edge, Plain End.
Face: Aged miss - partially dressed aged appearance.
Grade: Conservation.
Subject to availability at time of order. For further information, please direct all your enquiries to our sales team via hazelwoodhill.com.au.