Commercial Carpet with a Natural-look from The Nolan Group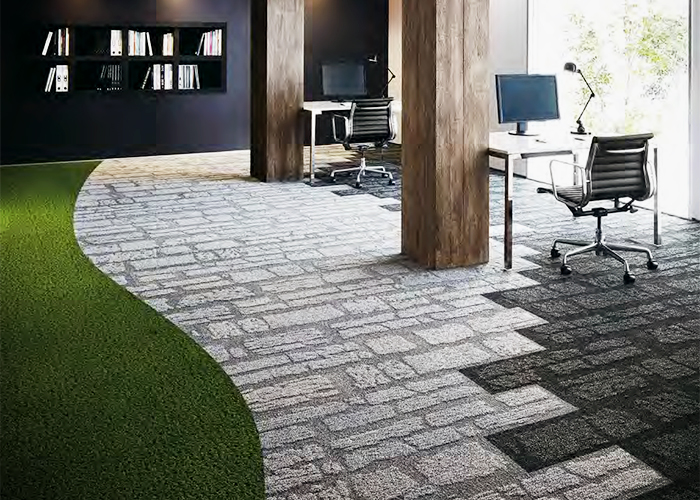 Rock Garden featuring Prarie
European cobblestone streets are the inspiration behind TOLI's Rock Garden - the best indoor street scene. Meandering along the cobblestone streets of Europe is an experience many have had and many dream of (fingers crossed for 2021). TOLI's replica stone carpet tile range, Rock Garden turns commercial working spaces into opportunities for those who wanderlust the ultimate in street dreams.
Features
Rock Garden comes in three colours: Rustic Brown, Contemporary Grey, and Classic Charcoal.
Nolan Carpet's 15 year warranty gives piece of mind.
Partner Rock Garden with Prarie for the ultimate natural stone and grass design.
'Plank' tiles allow for multiple design and installation options.
Meet the Natural: Prarie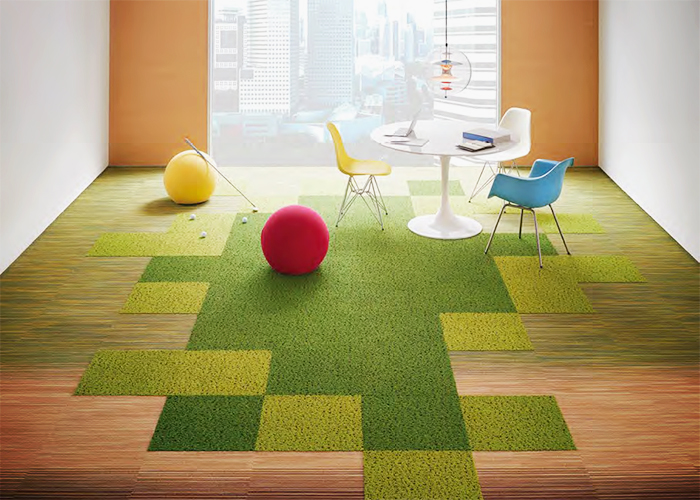 TOLI's Prarie is the real deal when it comes to recreating grassy hot spots. It can take you from the golf course, to the perfect picnic spot, and onto the green, green grass of home. Interiors take on a serene and relaxed atmosphere, just like in Mother Nature; Sometimes the grass is greener on the inside.