White Italian Marble Tiles & Slabs from RMS Marble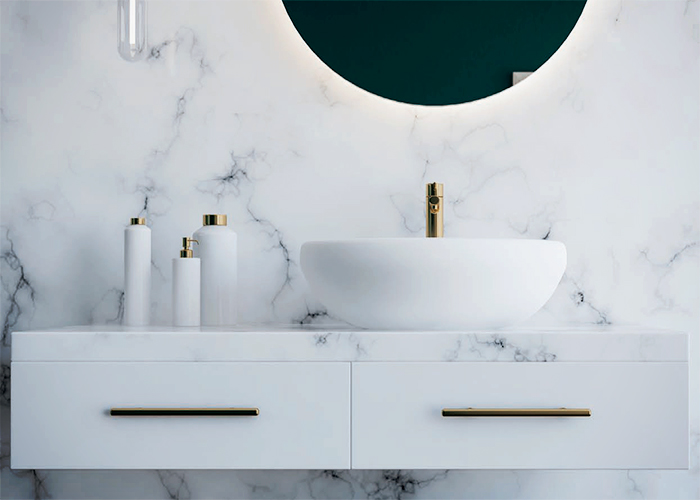 RMS Marble are leaders in the import and supply of European marble, including this exquisite white Italian marble - Arabescato Vagli. From high-quality quarries in Tuscany, Arabescato Vagli is a stunning white marble with distinguished grey veining. It is renowned for its depth of colour and straighter veining - standing out from similar marbles on the market. The resulting tiles or slabs cut from this marble are guaranteed to deliver a striking feature regardless of its use.
Arabescato Vagli white marble from RMS Marble is exceptionally durable. It is able to be used both indoors and out as benchtops, floors, walls - even cladding. RMS Marble offers all their natural stones in standard tile or slab sizes, or cut to specification. Finishes include honed, polished, leather, or special finishes on request.
Pair Arabescato Vagli with bespoke mirrors, tapware, and accessories for the ultimate designer look. For more information regarding white Italian marble tiles and slabs from RMS Marble, visit www.rmsmarble.com today.