Freestanding Hand Sanitiser Stations from SI Retail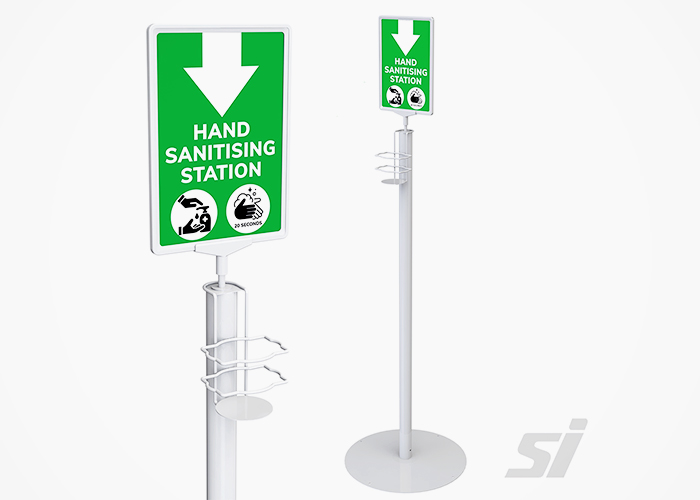 Leaders in retail solutions, SI Retail proudly offer free-standing hand sanitiser stations. This impulse display product is ideal for the efficient and professional encouragement of patrons to practise sanitisation in a nationwide effort to cull COVID-19.
Hand sanitiser stations from SI Retail feature strong, heavy duty metal components for durable, prolonged use in high-traffic areas. It comprises a minimal stand design in white, with clear, informative signage atop. The versatile cradle caters for all manner of sanitiser dispenser bottles up to approximately 500ml, including oval, round, and rectangular. Not least, these hand sanitiser stations are set at an ergonomic height for comfortable use by staff and patrons alike.
For more information regarding free-standing hand sanitiser stations from SI Retail, visit www.siretail.com today.