Fibreglass Water Treatment Tanks from Waterco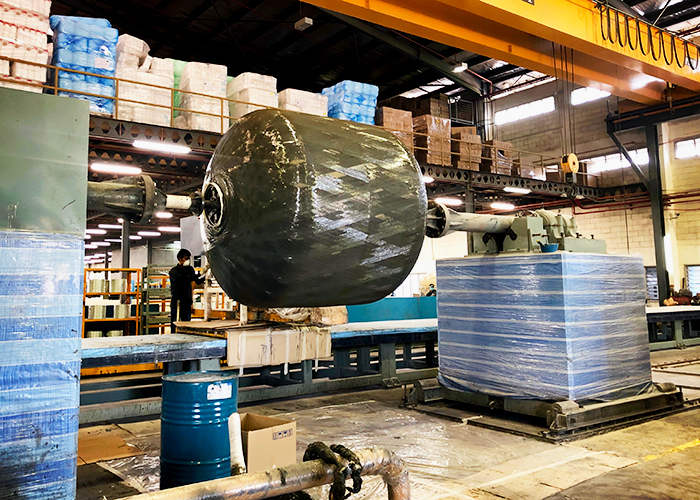 Specifiers replacing steel water treatment tanks with Waterco's fiberglass vessels
Waterco's proprietary Micron Commercial Fibreglass Filters are used throughout the water treatment, swimming pool, and aquaculture sectors, which specifiers are increasingly choosing over traditional steel tanks.
Weighing two-thirds less - making it easier to ship and install - with a material that is resistant to both mechanical and chemical influences, the fibreglass filters can be adapted to a wide range of applications including public swimming pools, aquatic parks, hotel and resort pools, aquaculture, cooling towers, desalination plants, food and beverage processing, industrial processes, aquariums and zoos.
"Our four-axis digitally controlled filament winding machines creates continuous strands, creating vessels with flawless consistency and superior quality," explains Waterco group marketing director Bryan Goh. "This produces commercial filters which are free from welds or seams. And, because of their reinforced openings, Waterco's fiberglass filters can sustain some models up to 10-bar pressure rating."
Why specify fiberglass over steel?
Waterco's Micron Commercial Fiberglass Filters are rapidly replacing standard steel tanks due to their lightweight, maintenance-free construction. In addition to its seamless, one-piece composition, fiberglass vessels also possess mechanical and chemical resistance that is far superior to traditional steel.
In fact, fiberglass tanks do not rust or corrode and are able to withstand damage from many types of water treatment chemicals. And, unlike steel vessels, they don't need certified welders to regularly apply an anti-corrosive coating.
Each fiberglass vessel weighs two-thirds less than its steel counterpart, making it easier to ship to the job and straightforward to install.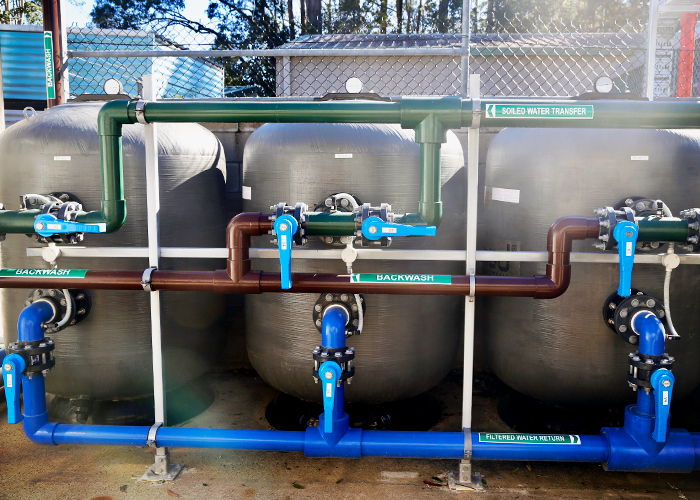 For more information, including case studies from around the world, visit www.waterco.com.au.