Large Format Tile and Stone Installation by LATICRETE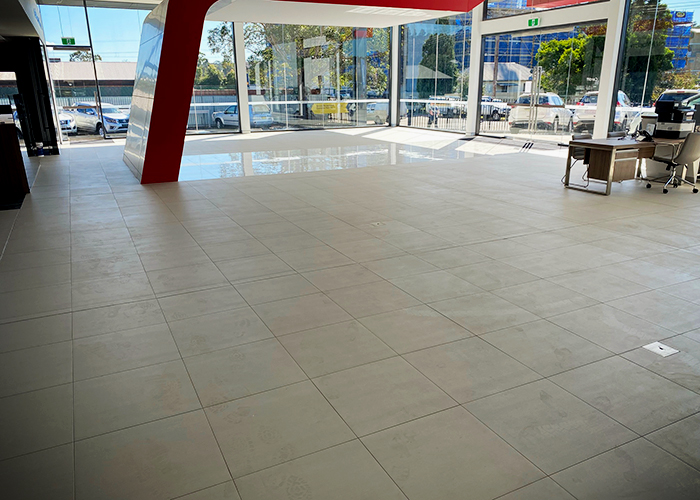 Twenty to twenty-five years ago choosing tile was simple. Floor tiles were typically 200 x 200mm and wall tiles were 100 x 100mm. There were a couple dozen options for colour on the floor and several options for wall tile colour. The old saying, "you can have any colour you want as long as it's white" was not far from the truth. With the tremendous advances in technology and materials, the average tile installation is no longer average.
For many years the tile manufacturing trend was to create a wider variety of textures and colours for stone, but more recently there has been a trend to manufacture and install larger and larger tile. Large format tile was considered to be 300 x 300mm and was on the cutting edge of technology. Now tile is available from 10 x 10mm glass mosaic to 1220 x 1220mm porcelain and larger.
Some advantages of having large format tile installed include:
Narrow grout joints - rectified, large format tile allows for thinner grout joint widths.
Easier maintenance - it is typically much easier to clean the face of tile than it is to clean grout.
Room size perception - the perception is that large tile makes the room in which it is installed appear larger.
Amongst others, five of the main considerations with large format ceramic and stone tile are:
Floor flatness.
Lippage.
Thin-set adhesive coverage.
Movement joint requirement.
Curing/Protection.
For more information, continue reading Technical Data Sheet TDS-1193. For more information on LATICRETE trouble-free installation products, training, or technical support, contact your local LATICRETE Representative.