Fire Glass in Three New Colours from Schneppa Glass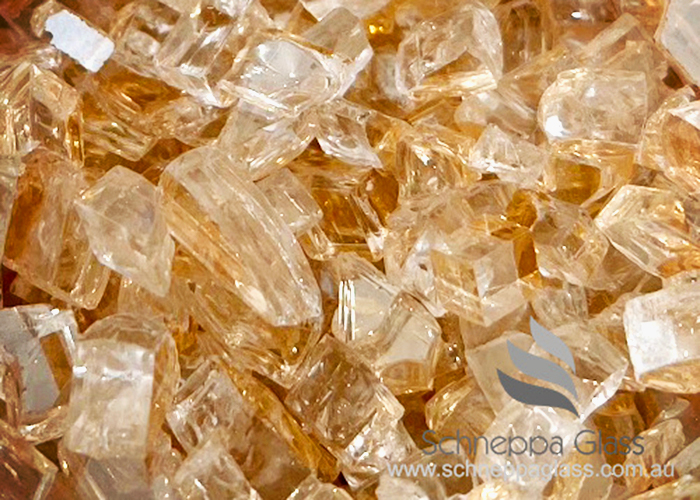 New Range of Fire Glass™ by Schneppa Glass
We have three new fire glass colours to light up your day and night. For use in outdoor gas fire pits plus indoor and outdoor gas fire features. Why not use fire glass to add reflective light and a beautiful ambiance.
Only tempered glass can be used safely in gas fire and fire pit applications. Schneppa Fire Glass™ is a premium tempered glass product, it is designed to withstand temperatures of 600 to 800 degrees centigrade.

The risk with non-tempered glass is that when subjected to extreme heat and flames, it may produce hazardous chemicals. The glass may also melt, burn, discolour, crack, pop, and become an extremely dangerous projectile. Schneppa Fire Glass™ will not melt, burn, or discolour. We offer a premium product which is safe and designed for this specific application.
Fire Glass should be placed at the base of the fire, and not near the tongue of the flame. Use only with gas burners that have been designed for use with glass. For more information visit our website www.schneppaglass.com.au.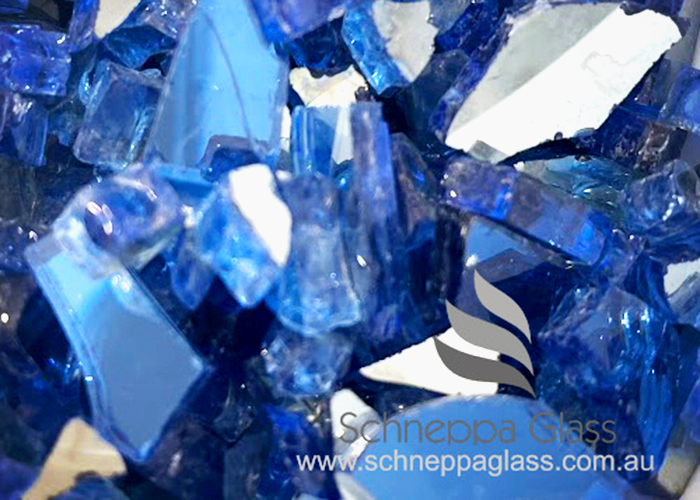 Reflective Blue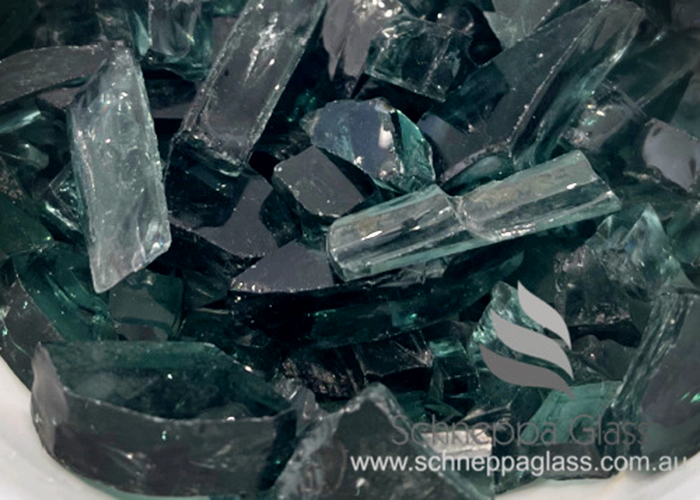 Turbine Green