Slimline DIY Outdoor Strip Heaters from HEATSTRIP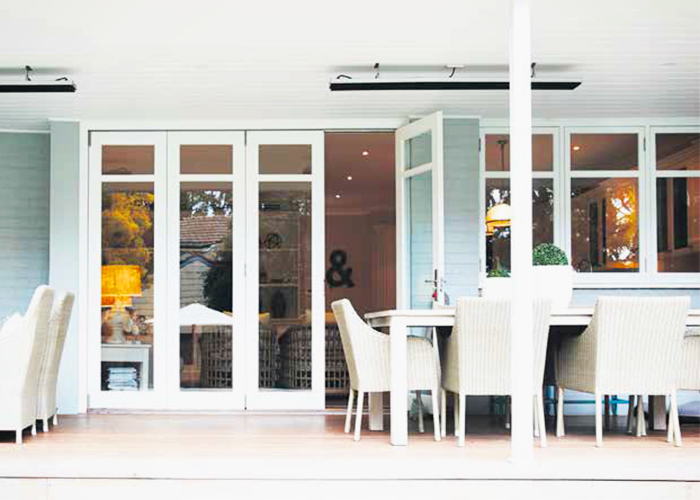 Are you looking for a cost-effective, do-it-yourself yet efficient outdoor heater? Specify the stylish and unobtrusive HEATSTRIP® RH180 strip heater. Featuring gentle heat output in a slimline design, these electric radiant heaters are perfect for many undercover or outdoor applications.
The HEATSTRIP® RH180 DIY outdoor heater features 1800w of heating power and can be readily mounted on ceilings or walls using the brackets included. Built to last, this heater can be incorporated into a number of structures such as balconies, pergolas, gazebos, marquees, garages, sheds, shelters, conservatories, fixed awnings, and commercial-grade umbrellas.
Optional controllers include a DIY plug (TT-MTR-PLUG) or the HEATSTRIP® RH180 can be hard wired (TT-MTM). Both come with a remote and automatic timer (1/2/4-hour options). The DIY plug-in system boasts easy installation with a timer switch. It has a simple on/off function with LED indicator lights. Alternatively, the hardwired RH180 also comes with a wall-mounted controller, 3 heat options (high, medium, and low), and can be used for single or multiple heaters. Accessories include standard brackets, extension poles, and flush mount enclosures.
To upgrade your home with these slimline DIY outdoor heaters, simply visit HEATSTRIP online by heading over to heatstrip.com.au.