Acoustifoam® eu70 - sound absorptive foam from Acoustica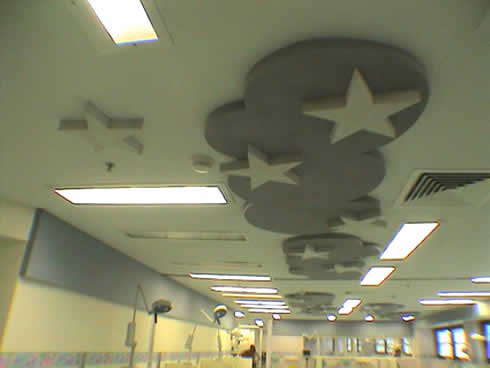 Acoustifoam® EU70 is a flat sheet Polyester foam offering excellent sound absorption characteristics in the mid and high frequency range.
Acoustifoam's® cell count and size maximises sound absorption performance for a thin wall material.
Acoustifoam® is a fibre-free economical alternative for fibreglass or rockwool; It is easy to cut to shape and is ideal for irregular surfaces and curves.
In Industry Acoustifoam® EU70 is used extensively in machinery enclosures for generators and compressors, engine compartments, fan ducting, blowers and air-conditioners.
For Architectural applications Acoustifoam® EU70 is available in a range of surface and colour finishes suitable for ceilings, walls or as a baffle, including custom "sculpted" ceiling mounted baffles.
Acoustifoam® EU70 is fire rated to international and Australian standards. Some recent applications include Home Nightclub, at Sydney's Cockle Bay Wharf, and the Royal Prince Alfred Hospital.