DecoWood Marine Grade Finish on Aluminium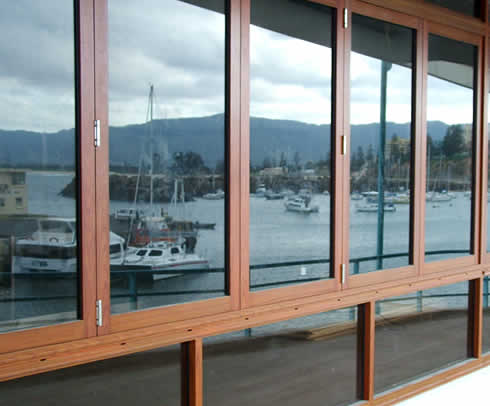 The beautiful and durable DecoWood marine grade polyurethane powder coating has been specified on the new Bombora Restaurant on the waters edge at Wollongong Harbour.
The stunning DecoWood timber look finish overcomes the problems commonly associated with timber windows and doors including poor durability and high maintenance. DecoWood is an excellent alternative to timber windows and doors because of it's beauty, toughness and durability. Unlike timber, DecoWood will not split, warp or rot.
DecoWood utilises the photo imaging process whereby photographic images of real wood are transferred directly into the special Interpon powder coating under controlled conditions of heat and pressure. Interpon, world leader in powder coatings, are the exclusive supplier of polyurethane sublimation powders to Decorative Imaging.
The Bombora Restaurant windows and doors have been supplied using Alspec commercial frame and Hawkesbury bi-folds.
02 9726 7726
Stage 3A, Vertikote Complex, 26 Barry Road, Chipping Norton, NSW, 2170