Dulux Inspiration - The Dulux Colour Perfection booklets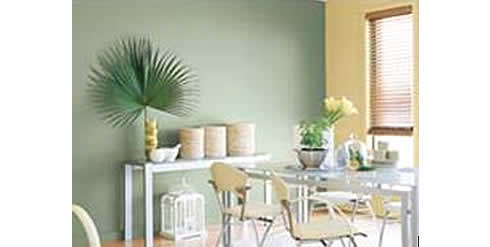 Perfect Reds, Perfect Blues, Perfect Whites, Perfect Greens, Perfect Yellows and Perfect Browns.
Each booklet consists of 12 beautiful colour schemes with fabulous, inspirational interiors. These are available for purchase from your local Dulux stockist for $2.50 RRP per booklet. The Dulux Colour Perfection - Perfect Schemes fandeck is ideal if you're looking for inspiration on a range of colours. It features six colour groups with five schemes in each colour, including a range of Dulux Textures - a total of 120 beautiful colours. Available through Dulux stockists at $9.95 RRP. A $20 Dulux Colour Consultancy Service discount voucher is also included in the back of the fandeck, should you wish to run your ideas past a professional.
The Feature colour is green - green is a calming and soothing colour which adds a soothing dimension to any environment.
We have selected 12 beautiful Greens in our Dulux Colour Perfection booklets - Perfect Greens collection. Dulux Pesto and Dulux Domain are earthy, deep muted greens which work perfectly with whites, beiges, blues and even reds, like Dulux Capsicum Red. Use these combinations for a harmonious and relaxing environment.
There are many wonderful greens to select from. These are warm yellow-greens, which give an earthy appearance, olive-based greens, which are very sophisticated and stylish. Try Dulux Deduction for a bright and airy feel.