Columns and pier caps by Winterstone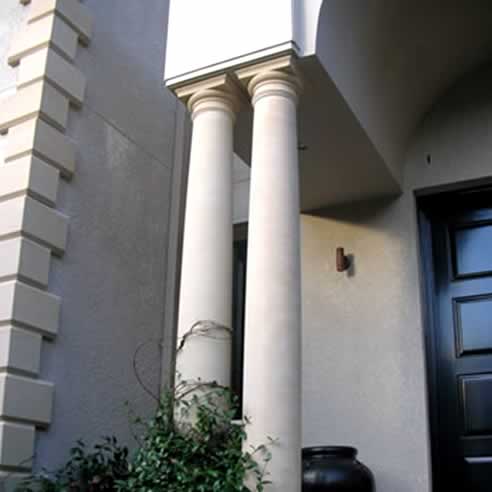 Columns
Our large range of columns that can be custom finished in a size that best fits your application and can add style to entranceways, patios, or any outdoor/indoor area. Our mixture of old and new techniques makes columns of outstanding quality and are free of unsightly seem marks, to give you the stone look. The columns that we produce can be made to your specified height therefore no cutting is required on site. Standard colour's include White, Sydney Stone, Light Stone and Charcoal. We can also customise the colour to suit your needs. Create the perfect look with our extensive range of bases and capitols.
Pier Caps
Winterstone pier caps are a man made product, from our years of manufacturing pier caps we have made many moulds of different sizes and profiles from the basic to detailed. We are also more than happy to customize a design for you, our pier caps can be produced in any of our colour's to give you the stone effect at a fraction of the price. Our pier caps are made to order, with our extensive range is near impossible to stock these items. Our range also includes a split rock edge pier cap that when has aged has the look of real sandstone.
Winterstone Piers and Pier Caps can add a great deal to the facade of a property. When combined with wrought iron fence work as can be seen in the picture it can a formal touch of elegance. The finishes come in a standard set of colour's, or you can speak to us and decide on a custom finish to best match your particular property. We can also finish the products in a material ready to be painted.