Stainless Steel Capping Track for Windows and Doors from Cowdroy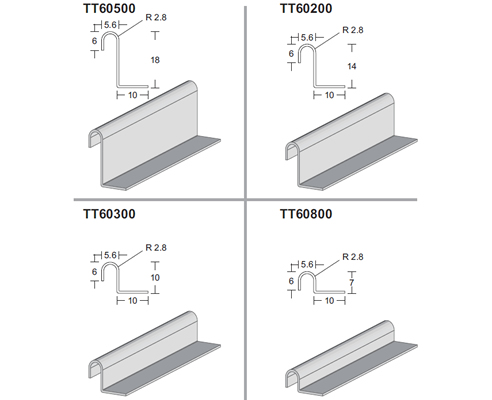 The Stainless Steel Capping Track is the inexpensive solution to those old, worn sliding door and window tracks. Repairing or replacing an old worn frame can be costly, time consuming and a risk to your security. The use of a capping track is cheap, simple to install and does not require you to remove your existing frame. All you do is select the capping track style which suits, cut it to size and fit it on top of your existing track. The result is a revived track and your door or window running like new!
TECHNICAL SPECIFICATIONS
Material: 304 Grade S/Steel
Length: 2440mm ± 0.5mm
Thickness: 0.7mm
Dimension tolerance: ±0.5mm
Bowing tolerance: 10mm (full length)
Example of use of capping track: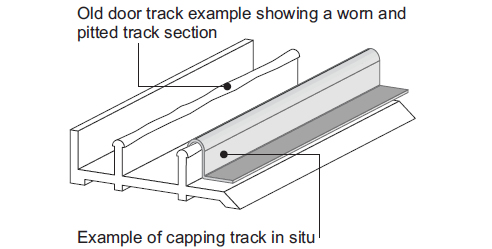 Capping track may be fitted using a suitable adhesive applied along the entire underside of the capping track or by drilling and screwing through the bottom fin and into the frame substrate.
A thorough clean and a light sanding prior to fitting is recommended for best results.
It is also advisable to check the condition of your rollers and replace in pairs if required.
CAPPING TRACK RANGE
TT60100 50mm Sample set of each track
TT60200 14mm x 2.8mm radius concave wheel
TT60300 10mm x 2.8mm radius concave wheel
TT60500 18mm x 2.8mm radius concave wheel
TT60600 15mm x 1.5mm radius concave wheel
TT60700 9mm x 1.5mm radius concave wheel
TT60800 7mm x 2.8mm radius concave wheel