Fire Rated Link-Seal Model T Series from Projex Group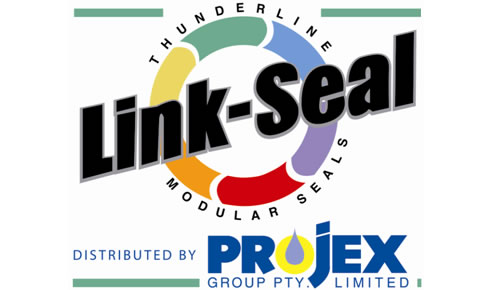 Model "T" Link-Seal achieves 2 hour fire-rating
Projex Group is proud to announce that the Model "T" Link-Seal series has just attained a two-hour fire rating according to the Australian Standard 1530.4 and 4072. The Model "T" Link-Seal can seal pipe penetrations through concrete structures and provides protection against flames, smoke, noise, gases and water, even when exposed to extreme temperatures. The Model "T" Link-Seal is composed of a high temperature silicone rubber block with specially designed carbon steel pressure plates and nut & bolt assemblies and is mainly used when a fire rating is required in buildings, fuel and oil bunds, water tanks, etc.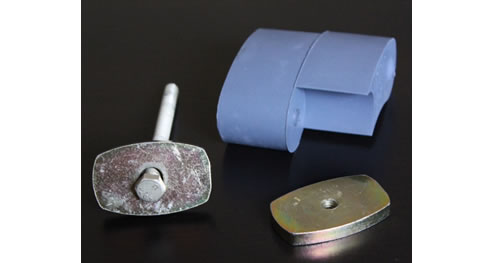 The testing & certification method
The tested assembly comprised a two metre long section of 275 mm diameter steel pipe with 10 mm thick wall penetrating through a core hole in a 200mm thick precast concrete block. The pipe penetrated 500 mm into furnace from the block and was blanked off with a welded steel end plate which was 300mm X 300mm X 6mm thick on the fire side. The model "T" Link-Seal modular seal system was installed in the annular space between the steel pipe and the penetration through the concrete. The tested Model "T" Link-Seal maintained integrity performance for 132 minutes without the formation of gaps or fissures.
Exova Warringtonfire has issued the two hours fire-rating certificate of the Model "T" Link-Seal on the 3rd of September 2013.
"This 2 hour fireproof certification showcases the quality and the efficiency of the Model "T" Link-Seal. It adds great value to our Link-Seal product range, says Jim Kornmehl, director of Projex Group". "All engineers and project managers can now confidently specify the Model "T" Link-Seal when it comes to seal pipe penetrations within scenarios of extreme temperatures ", added M. Kornmehl.