Radmyx Waterproofs Newcastle Shopping Centre from Radcrete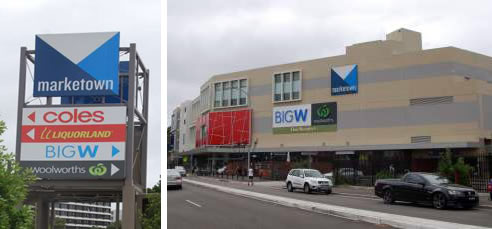 Radmyx waterproofs Marketown East Shopping Centre, Newcastle
SITE DETAILS
COUNTRY: Australia
SITE: Marketown East
CONTRACTOR: ADCO Construction
CONSULTANT: WT Partnership
APPLICATOR: Uniseal
TREATED AREA: Basement / Post
Tensioned rooftop slabs
SIZE: 11,000 cubic metres
Marketown Shopping Centre is a new development in the busy port city of Newcastle, north of Sydney.
Radmyx was utilised in the basement and all external suspended slabs. All external slabs were post-tensioned as the developer was very concerned about water ingress in the future.
This modern shopping centre is the gateway to the Newcastle CBD and boasts basement and rooftop car parking. It has two shopping levels which consist of 2 major stores and 70 specialty shops.
As Radmyx reacts with the hydration products of the cement to form crystals, these will seal the pores and capillaries of the concrete. Radmyx remains dormant in the matrix any subsequent contact with water will reactivate the Radmyx sealing process.