Adjustable Ticket Frame Holder from SI Retail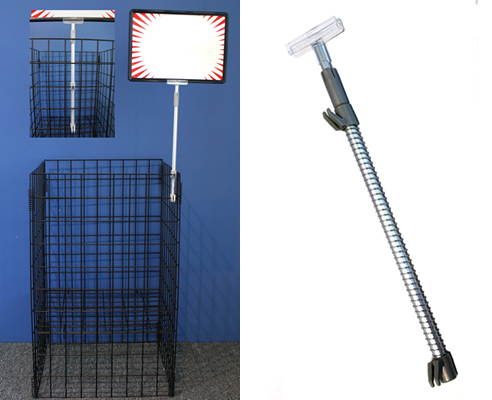 This new adjustable sign frame stand fits a wide range of dump bins and other mesh products and can be used with any POS ticket frame.
The sign holder stand is adjustable in length. The upper part of the pole slides up to give you an extra 20cm. This Point of sale sign holder is perfect for displaying prices, promotions and additional information and it fit any kind of retailers from supermarkets to hardware stores. This cheap and flexible sign stand is perfect for the coming Christmas holiday.
BUY ADJUSTABLE TICKET FRAME HOLDER

READ SIGNAGE TIPS
Signage, guide customers to purchase:
https://www.sishop.com.au/blog/in-store-signage-guide-customers-through-the-purchase-path/
How to prepare stores for promotional sales
https://www.sishop.com.au/blog/how-to-prepare-stores-for-promotional-sales/
Choosing Professional Signage
https://www.sishop.com.au/blog/choosing-professional-signage/