Disabled Hand Mixers Melbourne from Tilo Tapware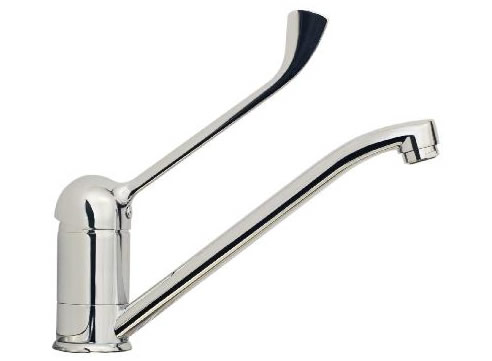 Regency Tapware from Tilo Tapware
Tilo's Regency disabled handle mixer gets a Face-lift.
Tilo Tapware's popular Regency Series of Ez-adjust mixers has undergone a sleek modern facelift. The new ergonomically designed handle is available in basin, sink and wall mixer models, and is ideal for arthritis sufferers, the elderly or just for kids.
Featuring WELS 3 star 8L/min rating for added water and energy saving, 40mm Taiwanese ceramic disc cartridge technology for smooth long life operation and a 5 year warranty on the mixer body, cartridge and chrome finish.