Bathroom Grate and Channel System from Tilo Tapware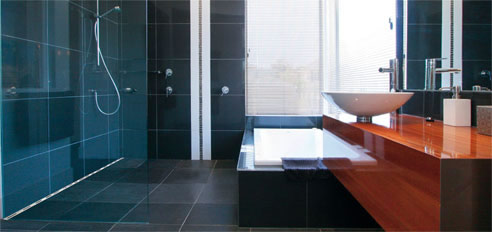 Stripgrate is a modular cost effective modern attractive grate and channel system.
Practical innovations in the design of the collection tray and unique spacer system combined with a greatly enhanced clear waterway make stripgrate a superbly functional drainage product.
The easy lift-out grate measures 750 mm x 38 mm. Other single length sizes available: 900 mm and 1200 mm. Mutiple length sizes: 1500 mm and 2250 mm. Available finishes: Chromed brass or brushed Stainless steel.