Non-Toxic Floor Wax Finishes from Whittle Waxes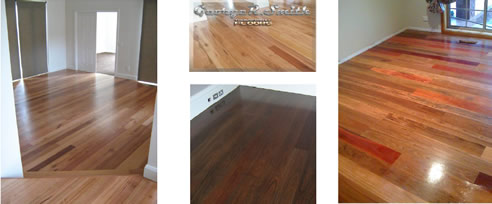 Finding a safer alternative with Whittle Waxes
For 10 years Whittle Waxes has been dedicated to offering Australia a safer coating alternative for timber care. The longevity and quality of Whittle Waxes products are a testimony to state of the art research and German manufacturing. Our non-toxic, eco-friendly finishes use only the best vegetable oils, natural resins, beeswax and minimally aggressive solvents.
Hardwaxes are predominantly manufactured in Europe, and therefore comply with the EU standards for VOC emissions, Environment and Sustainability. Traditional formulations are being constantly optimized, representing state-of-the-art manufacturing and usage characteristics. Nano-technology is already used in specialist wax coatings such as Water blockers and will play a prominent role in the continuing development of hardwaxes.
Australia is also well poised to begin embracing more ecological solutions in the building and renovation markets, as has been trend in Europe for over a decade and steadily gaining momentum. Tradespeople and homeowners are becoming aware of the proven hazardous effects of certain other coatings and have found with Whittle Waxes a safer alternative for the health of their families and themselves. Here is what George R, Smith from Thunderball Floors has to say about Whittle Waxes.
Thunderball Floors chooses Whittle Waxes
"I have been using Treatex hard wax oils almost exclusively since 2008, on all sorts of floors, old and new. Whittle Waxes have been very helpful and supportive all along, even assisting me to apply finishes I had not used before. I find hard wax oils fill the needs of people who are looking for a non-toxic, enviro-friendly product, as well as satisfying most clients who had no preference or who were already expecting to be sold polyurethane! Hard wax oil is really a viable alternative to polyurethane, especially with the availability of the Treatex gloss."
"In the long term, hard wax floors improve over time - whenever I have visited a house after some time the floor seems to look better all over than when the finish was applied. I wish I could say the same for my floors at home which were finished earlier on in polyurethane. Hard wax oils really bring out the natural beauty of a natural product - timber. And yes, they can be applied with good effect to furniture, cabinetry etc."
George R. Smith, Thunderball Floors
http://www.ecofloorfinish.com/