Non-Toxic Hardwax Oils from Whittle Waxes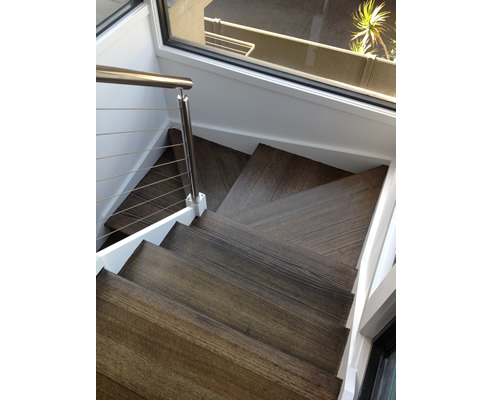 Croydon Floor Services Pty Ltd chooses Whittle Waxes
Whittle Waxes Hardwax oils are becoming more and more popular, not only for their non-toxic properties, but also the modern look that people are now seeking, and also their great wearability, particularly when used in conjunction with the non-toxic hardener gel. We are getting glowing reports from customers, saying how they love the look of the end result.
Our Business: Croydon Floor Services Pty Ltd is a company which has been established for over 30 years and is regarded in the industry as having a reputation for high quality workmanship. Our work ranges from the size of The National Gallery of Victoria to domestic jobs, particularly those with an architectural slant. We place a huge emphasis on training, particularly apprenticeships.
Rob Collins (Manager)
Croydon Floor Services Pty Ltd.
TREATEX COLOURS: Wood doesn't always match the other colours in your home so Treatex have developed a range of colour tones to assist in the matching process. As various timbers will take colours differently, we do advise to do a sample before applying to the whole area.
- Using natural pigments to enhance the grain & strengthen the colours.
- The pigments are colour fast.
- 8 base colours, spruce, ebony, mahogany, medium oak, dark oak, antique oak, pebbly grey and slate
- Whittle Waxes can create unique colours for individual client's needs.
- All colours intermixable.
- No overlapping, applicator marks
Here is an example of Croydon Floor Services applying Treatex Spruce Colour tone in picture one. In picture two here is a great example of Treatex Spruce Colour Tone half coated with Treatex Hardwax Oil Matt.