Free Standing Pedestals for Raised Decks and Floors from Elmich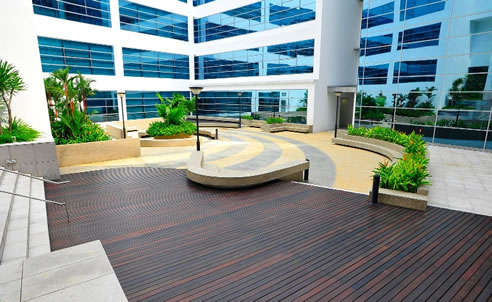 Raising the Game in Paving and Timber Decks
Elmich Australia introduces a product range that will appeal to Specifiers and Contractors creating raised floors on balconies, terraces, green roofs, podiums and pool surrounds.
The next time you are paving or decking over a waterproof membrane, consider the Elmich range of free standing pedestals.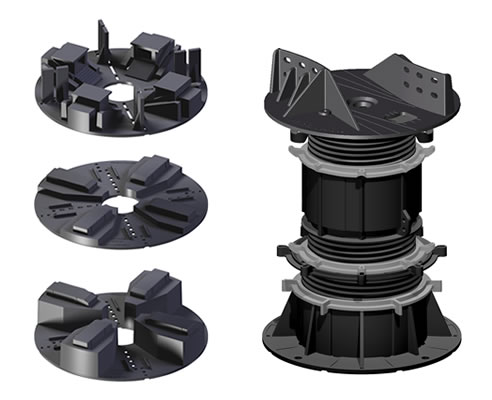 VersiPave and VersiJack support both paving and timber decking, but unlike traditional methods, omit the requirement for glue or mechanical fixings, so the waterproof membrane remains accessible and intact.
By using Elmich pedestals you create a premium finish, equal internal and external levels, access back to the membrane for maintenance and support loads of 1500kg, whilst eliminating ponding, efflorescence and the requirement for drainage grates.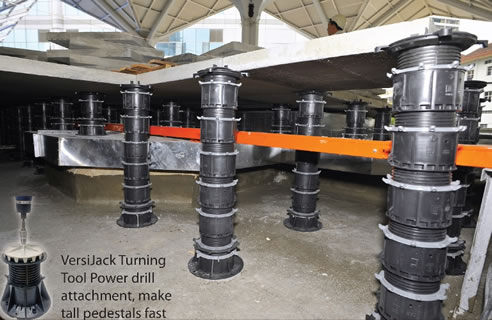 Use the VersiJack Turning Tool to assemble tall pedestals, fast
Why use Elmich pedestals:
Adjustable from 12 mm to over 1 metre
Access back to the membrane for maintenance
No ponding or efflorescence
No paver grout
Constant 4 mm gap between pavers
Equal internal and external levels
Concealed services - Lighting cables etc
Reduce install and lifetime costs
Integrated slope correction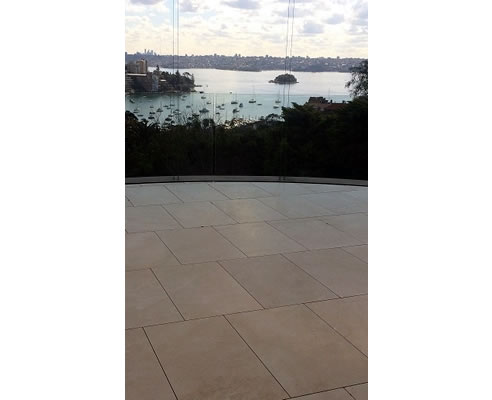 Use VersiPave with 600x600 Porcelain pavers, for the lowest cost solution when paving over membrane
* Confirm with supplier of porcelain paver the minimum support requirement for their product. Elmich accepts no responsibility for pavers.