Baird Statement Wall Sculpture from ARTPark Australia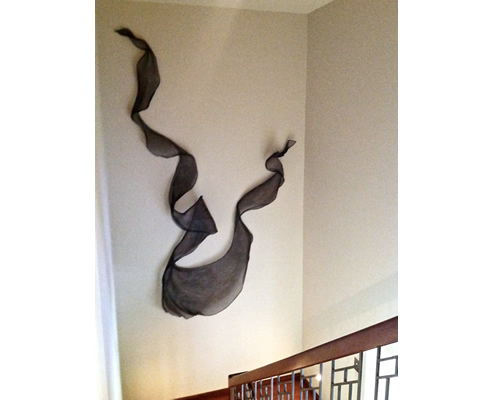 Baird Statement - Australian Sculpture
Michael then began working for a Sydney based company that specialised in decorative finishes, murals and 3D works where he formed an interest in sculpture and metal working and during this time completed courses in Ornamental Ironwork and Welding.
In 1997 he formed his own Decorative Finish and Theming company working on many projects in Sydney and around Australia, with the highlight being designing and supplying artworks for all of the public and VIP areas in the Olympic Stadium.
The stainless steel mesh is a very fluid artwork that does not follow a pattern or predetermined shape it is a spontaneous form that contours around the bends of the steel.
Available in two different finish options, the burnish tonal quality (pictured) and the stainless steel finish.