Modern U-Shaped Staircase from S&A Stairs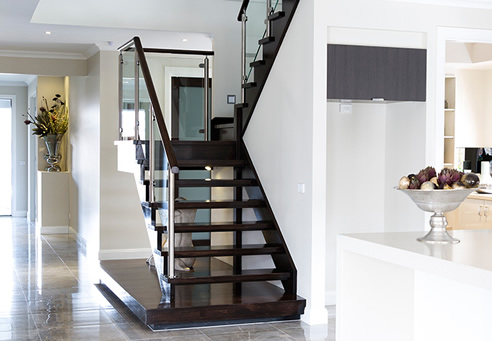 Inside this modern home filled with neutral tones and textures, sits a striking stained Victorian Ash stair which is simply unmissable as you walk through into the living/kitchen area.
Sitting upon a floating landing, running the length of the stair, sits a u-shaped staircase with an open first flight and closed second flight separated by a cantilevered landing. The stair features cut outer stringers, closed wall stringers and 42mm square edged treads, giving the stair bold definition from all angles.
Forming the balustrade on the stair and around the void are 10mm toughened glass panels supported by glass clamps fixed to 50mm diameter stainless steel staunchion posts. 70mm x 45mm HR04 handrail is fixed to the top of the staunchion posts.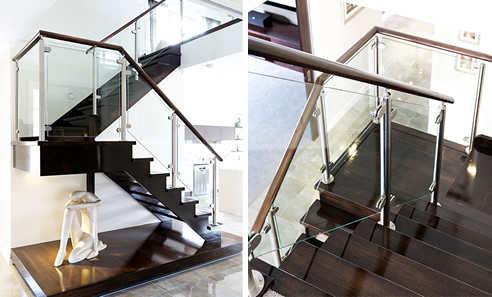 03 9532 0224
Melbourne: 31-41 Woodlands Drive, Braeside, VIC, 3195
Queensland: 13 Enterprise Street, Molendinar, QLD, 4214