Durable Exterior Vinyl Cladding with Duratuff from Austech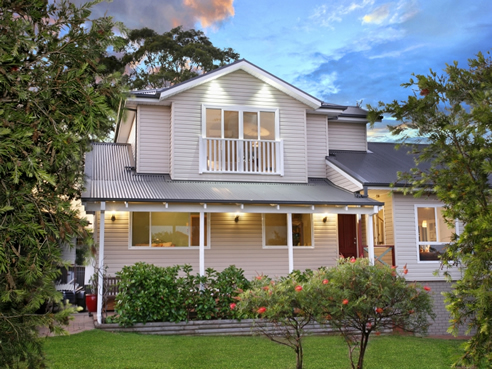 The Exterior of your home is your First Impression
The exterior of your house is a significant part of your home because it gives neighbours and guests a first impression.
A worn, unmaintained exterior can bring the whole curb appeal of your home down. Deciding what is best for you and your family is a hard decision. People will tell you leave your old house and buy something new. Others will tell you to knock it down and build a new one but where will you live while it is being built?
The cost of renting and removalists are a huge expense. Staying and upgrading your existing home is an increasing popular option and easier on the bank account, rather than moving house so you can stay in the area that you know and love, an important consideration if you have kids in school.
No building approvals are needed as it's not changing the shape of your home. No packing or removalist cost.
If you love your suburb but unhappy with the look of your home you have a few cost effective options open for an exterior face lift, the most noticeable being recladding your home. In addition to your external home looking good it needs to be durable and low maintenance or your home will be looking worn and unmaintained again in a few years.