Composite Wood Decking Cleaning Tips from Futurewood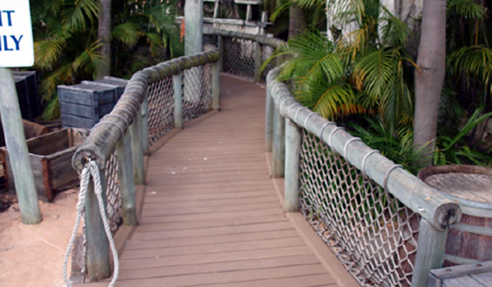 Cleaning your CleverDeck composite wood decking should be done fairly regularly just like any part of the house for a clean, comfortable and healthy environment, ready to entertain guests. Here are a few pointers to consider when cleaning your deck:
General Cleaning
The best maintenance tip for any wood composite decking is regular cleaning. Rather than leaving your deck to accumulate dust and organic debris from its surrounding area, or grime left by foot traffic, regularly clean the deck by wiping with a mop or sweeping with a broom. When not used or cleaned regularly, a thin sheet of oxidised material may build up. The oxidised layer will appear when you rinse the deck by discolouring the water.
To save time, use a pressure washer to clean the deck, be sure to run it at greater than 8Kpa (1200 PSI). To avoid surface marks, position the nozzle within 30mm from the surface to avoid causing markings.
Removing Residual Tannins
Your freshly installed deck may have residual tannin in the wood flour component in the boards. This is an effect of its composition. Cleverdeck is made out of wood plastic composite. When the board is exposed to water for the first few times, the tannin may trickle out of the board and will stain the board once it dries off.
Stains will usually disappear after a few times of getting wet and drying off. Should you remove tannin stains by yourself, wash the board with clean water. If the stain has fat/oil like BBQ food oil, wet the surface and apply standard OMO washing powder directly on top of the stained area. Wait for 24-48 hours before scrubbing the area with hot water and wash off.