Bronze Plaques from Architectural Signs Sydney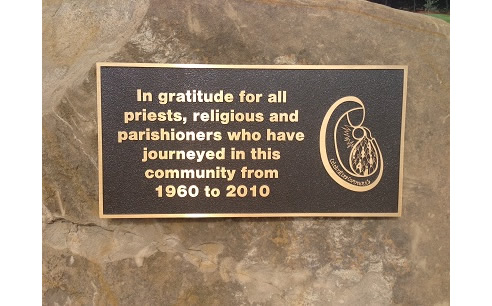 The benefit of a cast bronze plaque is its exceptional durability. Bronze is an alloy made primarily of copper and tin. It is stronger and harder than any other common metal alloy, with the exception of stainless steel. This makes a cast bronze plaque an ideal choice for exterior plaques used as standard signage, commemorative plaques, memorials and plaques that are inset into the ground.
Cast bronze will hold up well against a variety of weather conditions and is finished with a clear lacquer for extra protection. If you are looking for a plaque installed under foot, bronze plaques hold up well under heavy foot traffic.
Bronze is also the most traditional material used for plaques, so this metal type will give your project a look of class, distinction and strength. Bronze plaques have a recognizable luster created by the application of a true chemical patina, which holds up better than a paint or stain (*Internet source).
Benefits of Cast Bronze
Durability and strength
Classic, traditional look
Ability to hold fine detail
Rich luster and chemical patina
Wall installation and in-ground installation