High-Temperature Insulation Blanket Products from Bellis Australia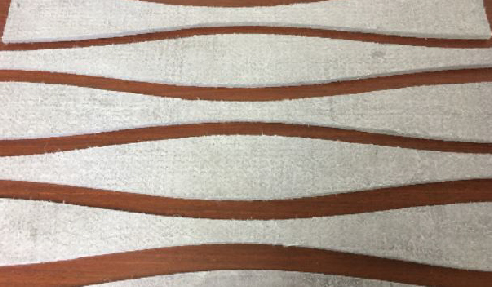 Bellis Australia's outstanding high-temperature insulation blanket products are greatly regarded by industrial specifiers for their flexible and highly functional components. With a goal to deliver solutions for the toughest insulation challenges, Bellis Australia partnered with lead aerogel insulation provider Aspen Aerogel; Enabling the faster production of the best high-temperature insulation blanket products suited for cryogenic, passive fire protection, and high-temperature applications.

Bellis' unrivalled catalogue of aerogel insulation blankets covers Pyrogel XTE, Pyrogel XTF, Cryogel Z, Pyrogel HPS, and Spaceloft.

Pyrogel XTE

This insulation blanket is renown for its time-saving and ease of installation attributes, ideal for areas that are difficult to reach. Pyrogel XTE is a highly functional, durable, and economical high-temperature insulation blanket used for a range of industrial applications. include of this includes maintenance work in refineries, petrochemical, and gas processing plants, with the greatest benefit seen in vessels and large bore piping. Pyrogel XTE is also hydrophobic, breathable, and offers excellent CUI (corrosion under insulation) defence.

Pyrogel XTF

Although lightweight and thin in appearance, Pyrogel XTF integrates the outstanding insulation qualities of Pyrogel XTE but with an exceptional passive fire protection property. Pyrogel XTF is designed to resist a hydrocarbon pool-fire for 4 hours and delivers an up to 2-hour maximum protection in case of jet fire.

Pyrogel XTF retained Pyrogel XTE's hydrophobic, breathable, and corrosion defence attributes, and allows for process conditions to be maintained even when faced with drastic weather changes.

Cryogel Z

As one of Bellis Australia's toughest thermal insulation products, Cryogel Z's high-functional qualities are achieved by essentially warding off cold spots and preventing moisture ingress that prompt possible failures in the insulation layer. Cryogel Z is commonly used in locations with limited access and below-average temperatures such as oil and gas production facilities.

Cyrogel Z is 50-80% thinner than typical insulation products, with the product measuring between only 0.20 in (5mm) and 0.40 in (10mm). This cryogenic insulation blanket has the lowest k-value in the market which saves a considerable amount of cost, time, labour, and storage.

Pyrogel HPS

Manufactured with exceedingly low thermal conductivity to cater for high-temperature areas (up to 650°C); Pyrogel HPS is 75% thinner than comparable insulation materials and enables faster and easier product installation. Despite the thin layer, Pyrogel HPS retains its shape and location despite vibration or exposure to scorching temperatures.

Spaceloft

Spaceloft provides a space-saving solution for internal wall insulation, floor insulation, and thermal bridging treatments. This aerogel blanket has the lowest thermal conductivity among the flexible insulation materials in the market. Although it repels liquid water, it remains breathable and allows vapours to pass through.

For more information regarding Bellis Australia's High-Temperature Insulation Blanket Products, call today or visit bellis.com.au.