DIY Construction Hardware Since 1890 from Cowdroy
Cowdroy Pays Homage to its Heritage and Success
At the forefront of innovation, home-grown business Cowdroy has created history a number of times by producing many firsts in several fields of endeavour.
Established in regional New South Wales, in 1890 by the Cowdroy family, the business was initially known as an advertising agency - producing the first full-page illustrated advertisement for the Sydney Morning Herald newspaper, published in 1901.
Cowdroy also created the world-first sliding glass aluminium track, being an invention that changed the direction of the company-fast-tracking to leadership within the Australian Hardware Industry.
From the late 1940s through to the 1990s, Cowdroy filed a series of patents for other major inventions including a highly successful sashless sliding window and a sliding door track system featuring ball bearings on a top race section. Timing was impeccable as mid-century modern buildings made greater use of metal cantilever construction, which removed stress from the building's walls, thus enabling large sheets of glass to be used.
Cowdroy also produced the Stairline Showcase, an innovative aluminium and glass design, which was a major breakthrough and success for the shop fitting market. As a result of the design, Cowdroy created a specialised division, manufacturing and supplying products specifically to service the shop fitting industry - which remains a force in today's market.
The business outgrew two premises in Sydney City and Balgowlah, which resulted in purchasing a new warehouse space in Smithfield, spanning 1.4 hectares-catering to business and technological expansion.

In 1998, Cowdroy then became part of the Alchin Long Group-a proudly Australian-owned company that specialises in the construction hardware industry.
Independent design, research and development have always been a major focus for Cowdroy. Most recently, the company has undergone numerous system and product upgrades to meet the increasingly varied needs of consumer demands in a constantly changing market - focusing on the DIY generation.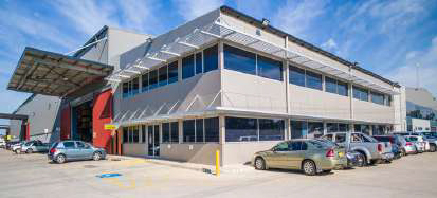 "Cowdroy has evolved with strategic rebranding and refining of products, to modernise the brand yet still paying homage to its heritage. From this, we have developed into a market leading and household name within the industry," says Peter Doyle, Business Development Manager, Cowdroy. "New products, categories and segments are continuously in the planning phase to maximise future opportunities, building on our current reputation."
With an emphasis on innovative design, research and development, Cowdroy has achieved the highest standard with its products and will continue to maintain that excellence in the future.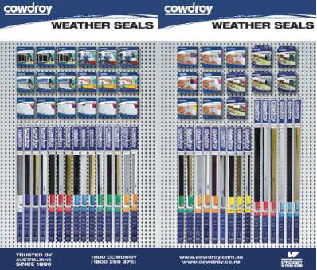 For further information visit www.cowdroy.com.au