Water Feature Tiling for Wollongong Apartments from LATICRETE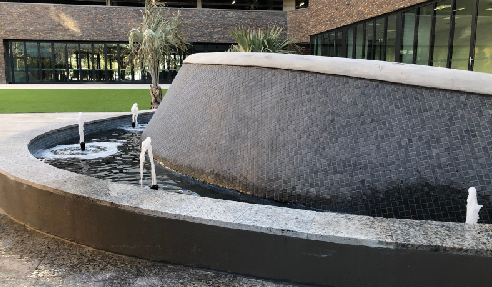 Park View Apartments Water Feature
Boram Tiling recently installed this water feature at the Park View Apartments in Wollongong, NSW. The project features approximately 120m² of 25 x 25mm marble mosaics installed with a range of LATICRETE materials.
LATICRETE products used:
For more information on using LATICRETE in your projects, product demos, samples or technical support, please visit www.laticrete.com.au.