Bonding Tile and Stone to Steel Substrates with LATICRETE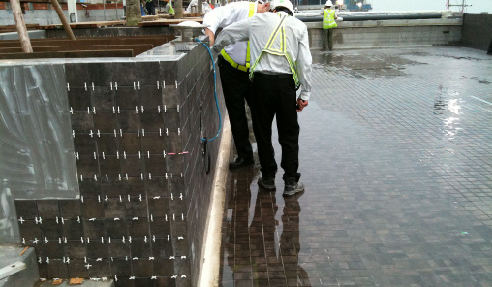 More and more frequently, unusual substrates including steel, metal and aluminium are being used in tile or stone installations. Swimming pools, spas, hot tubs, elevator cabs, and cooler floors and walls frequently have a steel surface on which to bond tile. Below are methods to properly install tile to these substrates.
The preferred method for installation over steel is;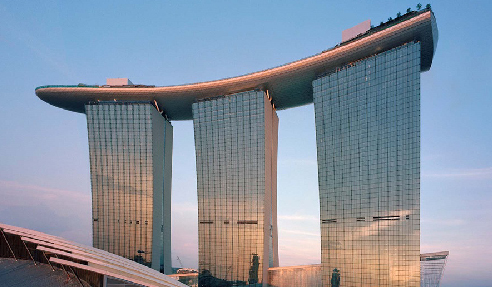 Or, the alternative method for installation over steel is;
Steel or aluminium must be rigid, meet the maximum allowable standard for deflection of L/360 for ceramic tile or L/480 for stone tile, and be free of rust, dirt, paint, manufacturing oils, or other surface contamination.
Steel manufacturer/contractor must inspect steel for any signs of rust or corrosion. Clean, remove, passivate steel in accord with steel manufacturer's guidelines to ensure that rust/corrosion is completely removed prior to tiling.
Wash steel surface with a strong detergent to ensure that all manufacturing oils are removed, rinse completely and allow to dry. Refer to steel manufacturer's guidelines for steel surface preparation when cladding with tile or stone if any.
Install tile or stone with LATAPOXY 300 Adhesive by following instructions outlined in DS-1047.
Grout tile or stone with SPECTRALOCK PRO Premium Grout; or, PERMACOLOR Grout. For areas subjected to food acids, harsh chemicals or extreme heat use SPECTRALOCK 2000 IG.
For more information read Technical Data Sheet TDS-1146.
For more information on LATICRETE permanent trouble-free installation products, training, or technical advice, contact your local LATICRETE representative or visit www.laticrete.com.au.
1800 331 012
29 Telford Street, Virginia, Qld, 4014