HeatStrip® Outdoor Heating Range from Thermofilm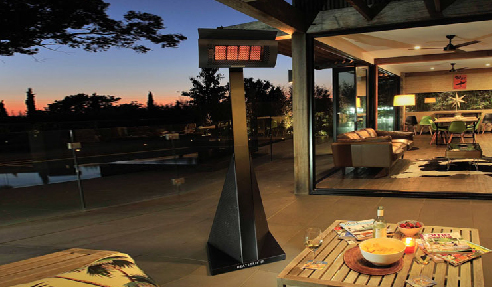 HeatStrip® - Thermofilm's award-winning, world-class range of outdoor heating range
The Victorian-based company, Thermofilm, was established in 1988 to focus on designing and manufacturing heating products using only a thin film carbon indoor and outdoor heating range for the Australian market.
Thermofilm was recently given the "Manufacturer of the Year" award by the Victorian Government Hall of Fame for their HeatStrip® range of innovative, stylish, and energy-efficient electric radiant outdoor heating range suitable for residential, commercial and institutional applications.
HeatStrip® is designed and developed to deliver outstanding innovation, quality and service by a group of a highly-skilled engineering team with extensive experience in research, testing, validation, and product approval. Hence, all products under the HeatStrip® range are fully tested, certified, and approved to both local and international standards, such as AS/NZ, SAA, CE, ROHS, UL, CSA and PSE.
Get to know more about the energy-efficient HeatStrip® outdoor heating range by visiting www.heatstrip.com.au today.