Top Ceiling Expansion Joints for the Built Environment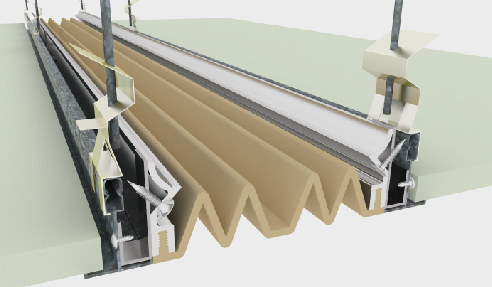 Builders, developers, architects, and engineers need to look no further than Unison Joints for their range of high-quality, architectural expansion joints. For 17 years, the team have become experts in world-class production and distribution of architectural ceiling expansion joints designed to accommodate the shifting of structural elements caused by shrinkage, thermal, wind and seismic changes.
Vt C Ceiling Expansion Joints: Product Focus
The architecturally-designed ceiling expansion joint, Vt C (Vertos C), is produced in a combination of extruded-aluminium retainers and extruded thermoplastic covers. What separates the Unison product from the rest is detailing of the VtC, and integration with adjoining movement joint systems. Unison staff's decades of experience has resulted in a simple-to-fit system with seamless overlap and transition details. This multi-directional movement joint is designed and manufactured for use in suspended grid and plasterboard ceilings, as well as masonry, sandwich-panel, and other soffits.
Vt C is suitable for indoor and outdoor use and has an alternative detail for adapting to a ceiling-to-wall application. It is supplied in 4.8 metre lengths and has minimum-quantity-order colour-options like black, grey, and beige.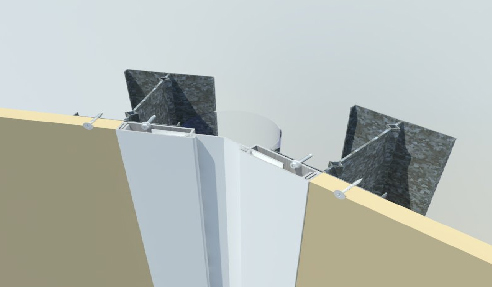 Vt P Ceiling Expansion Joints: Product Focus
Vt P (Vertos P) is a cover-plate, or panel type expansion joint that can be installed in both indoor and outdoor walls or ceilings where the building movement joints are situated. Vt P comes in its standard length of 3.6m with concealed fixings for a minimal aesthetic intrusion.
Vt P's system is supplied in clear anodised aluminium or stainless steel finish. The anodising is commonly employed for its excellent resistance to premature corrosive-deterioration and long-term wear, while stainless steel delivers its durable, hygienic and sleek polished finish, suitable for a various range of styles. Aside from its standard aluminium and stainless steel finish, Vt P is also available in powder coated finish with a range of colour options to choose from.
To learn more about the ceiling expansion joints specification, contact Unison Joints or visit www.unisonjoints.com.au today.