New Black Automatic Door Seal from Cowdroy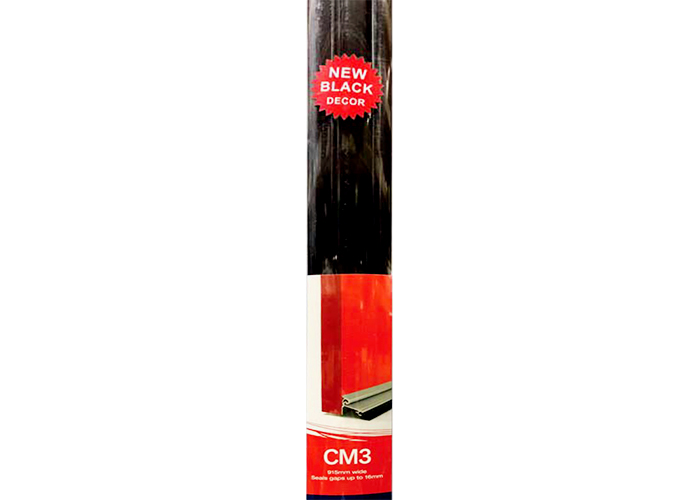 New Finish - Black
CM309BK - Automatic Door Seal 915mm
The popular CM3 door seal is an extruded aluminium door seal with a rubber insert. Automatically lifts and drops the seal as the door is opened and closed.
Features:
Suits single hinged doors - inward opening.
Seals gaps up to 16mm.
Seals against heat, cold, dust, draughts, and insects.
Also available in 915mm and 1220mm wide retail packs in bronze, clear, and gold anodised.
An extensive range of door and windows seals, perimeter seals, and general purpose seals is also available from Cowdroy.
For more information regarding New Black Automatic Door Seal from Cowdroy, visit www.cowdroy.com.au.